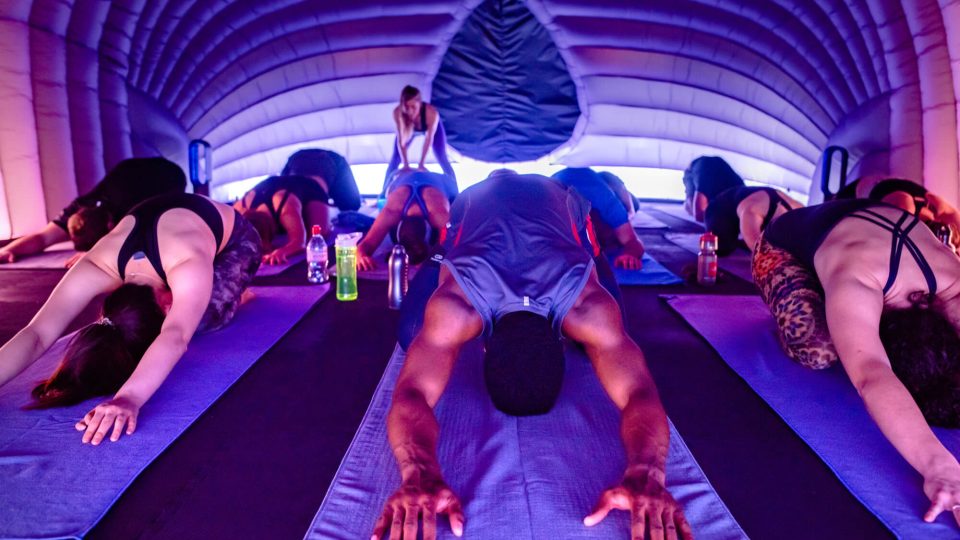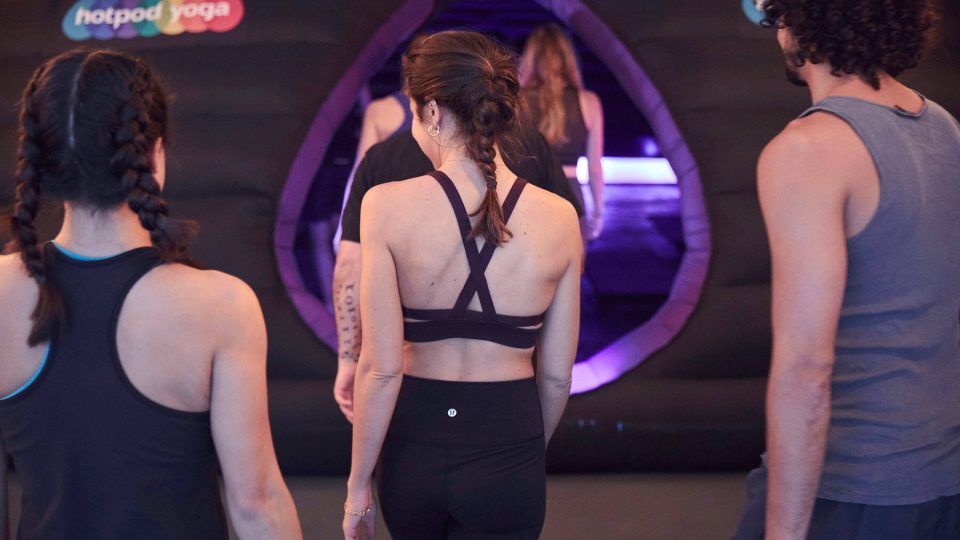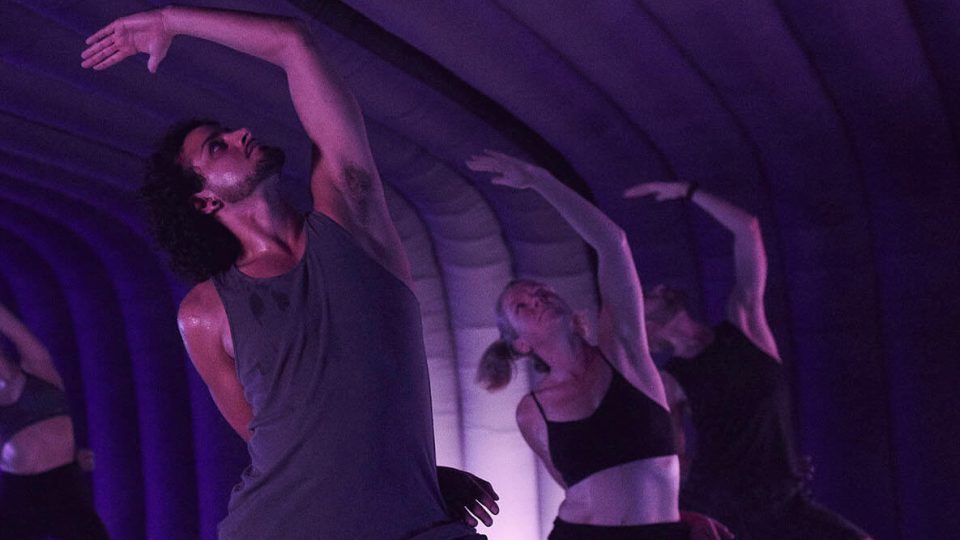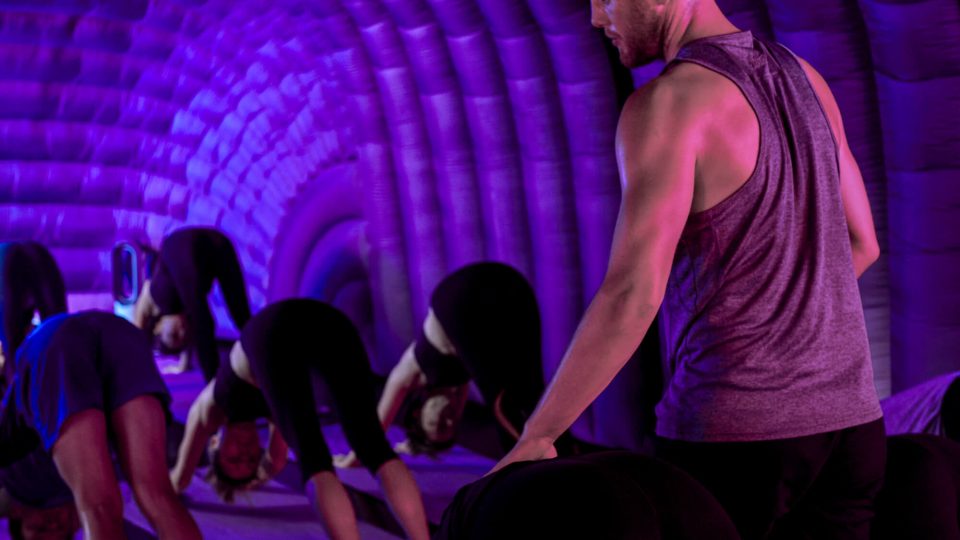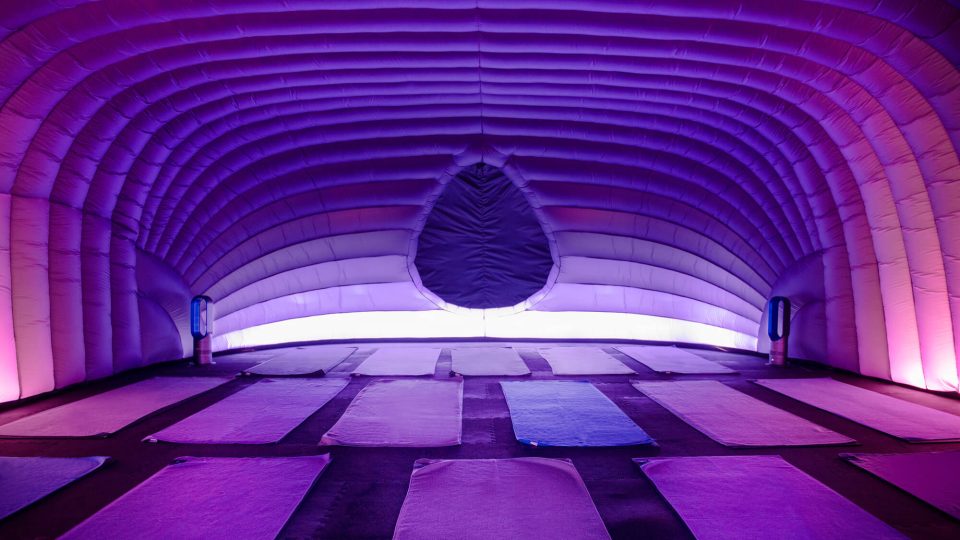 We're Europe's largest yoga business. Since 2013, over 100,000 people have immersed themselves in a Hotpod class at one of our 50+ locations around the world. We first landed in Taunton in April 2017
20 person pod
Vinyasa flow
37 degrees
All levels welcome
find

us

Unit F, Livingstone Way, Taunton, Somerset, TA2 6BD, GB
Patricia Chiu
Patricia is an avid believer that yoga can be a catalyst to living a fulfilling life that embraces harmony between mind, body and spirit. Having practiced yoga on and off for 10 years, she became a certified yoga instructor in the summer of 2011. In addition to being a former national hockey player for Hong Kong, Patricia is also a professional dancer and choreographer, giving her a unique insight and appreciation for the importance of developing a balance in both strength and flexibility.
Through her creative sequences, assists and theming her classes encourage the participants to play between the two extremes of dynamic power and meditative empowerment, discovering and nurturing hidden qualities they didn't know they had. She is dedicated to creating engaging and evocative experiences for all strengthening their bodies, stimulating their minds, awakening their hearts and feeding their souls.
Rachael Merrifield
Rachael is an Ashtanga and Yin yoga teacher and has studied martial arts from a very young age. It helped her to connect the mind and body as one. Coming from a career background in Television, yoga became the tool to really help manage the stressful days. Seeing the difference in mind and body, Rachael really wanted to share this with others. Teaching and helping students on their journey is truly rewarding. To take time out to focus and using simple but powerful approaches to benefit the wellbeing.
Cristine Vasquez-Tan
Cristine found yoga in the search of clarity and deeper connection with her body. She then took the plunge to become a Vinyasa Yoga Teacher at the beginning of the year to help her student connect with oneself and provide a strong practice that her student can take away on their daily lives.
Lena Maughan
Changing scenery from busy city life to Somerset's lush green pastures altered Lena's perspective on life and that's when yoga found a place. Having benefitted from many years of yoga she realised how much she would like to share this amazing philosphy with others, and so completed her yoga teacher training. Yoga truly is for everyone, that's why Lena enjoys teaching people with injuries and complete beginners to help improve quality of their life. She also teaches advanced classes to people who would like to deepen their practice and find new routes on their yoga path. There is a place on the mat for everyone whether it is for health benefits, physical improvements in flexibility and tone, mindfulness or spiritual depth. Mind and body are integrated in the overall holistic nature of yoga practice, enabling a deeper connection to your true nature and place in the world.
Stephen Reid-Sturrock
Stephen has been practising yoga for four years between his military career in the parachute regiment along with high-intensity sports for his hobbies, he enjoys Crossfit, strength training and endurance workouts and believes hot yoga has had a massive impact on his training – helping his body recovery not just physically but mentally. He recently qualified as a Vinyasa Yoga teacher in March and he wants to share his experience and help people achieve the physical and mental benefits he has gained through his yoga experience.
the founders
Stephen Reid-Sturrock and Cristine Vasquez-Tan
Stephen & Cristine discovered Hotpod Yoga in Cardiff whilst on a mission to find a great yoga studio. They immediately fell in love with the pod and decided to open their own studio back home in Taunton! A few friendly franchise meetings with the Hotpod Yoga founders led Stephen & Cristine to take the plunge and become franchisees. They began the 200hr Hotpod Yoga Teacher Training course, bought their first Hotpod Home, and made Hotpod Yoga Taunton a reality!