Hotpod Yoga
London (South Wimbledon)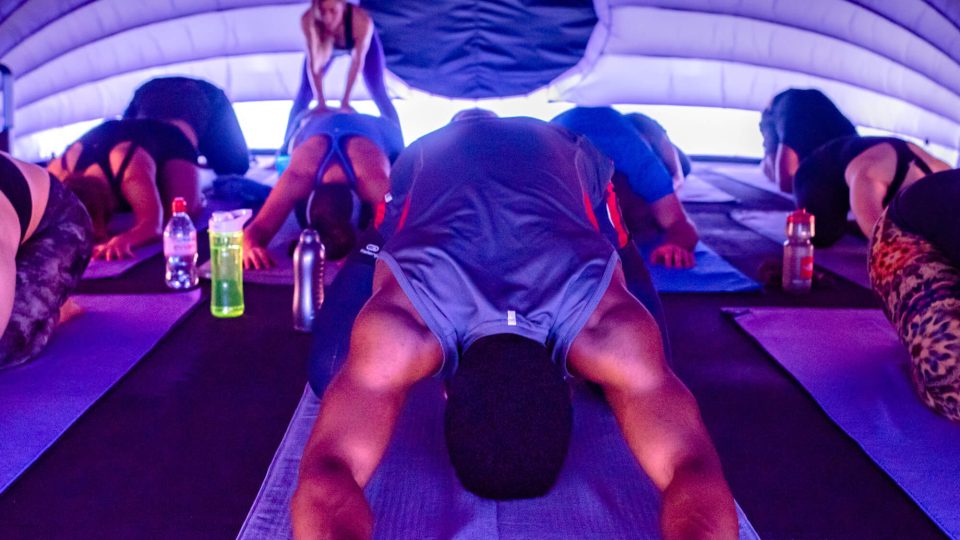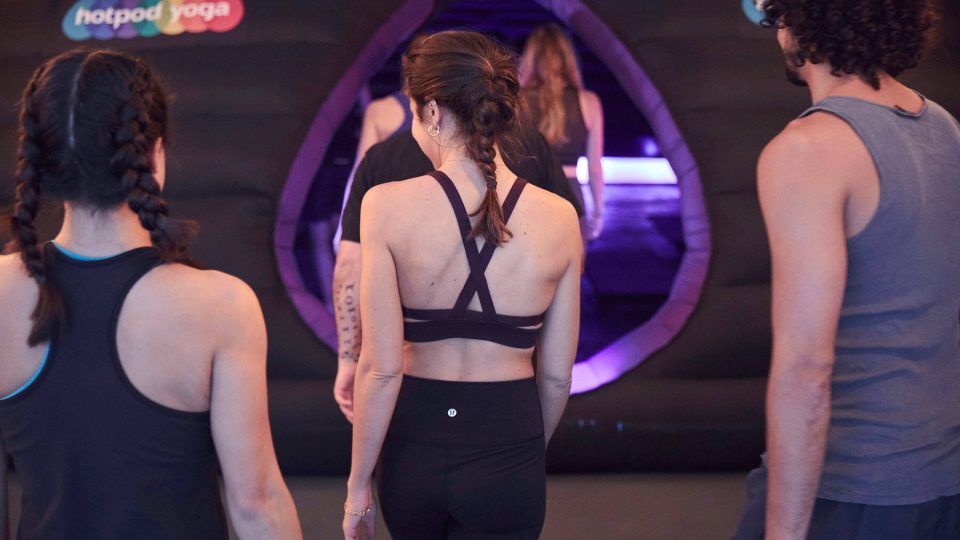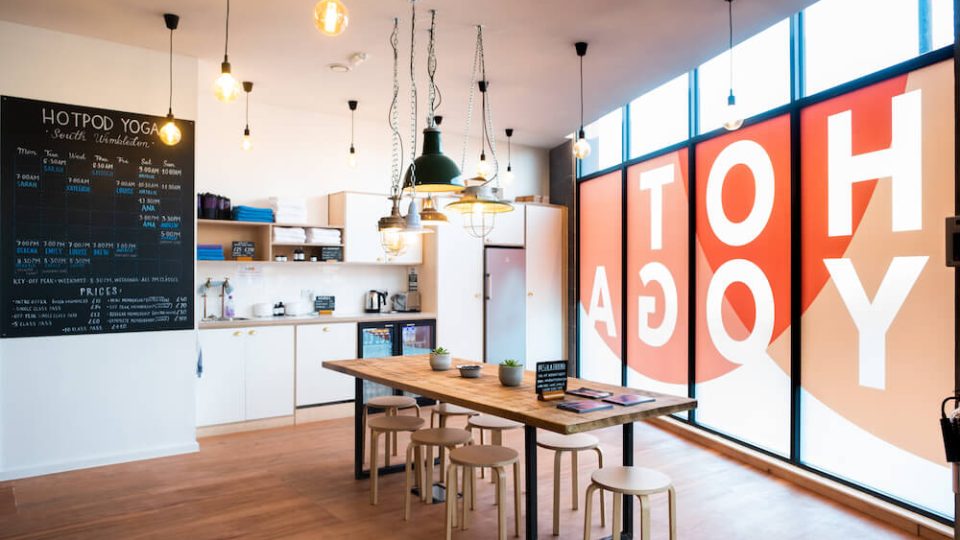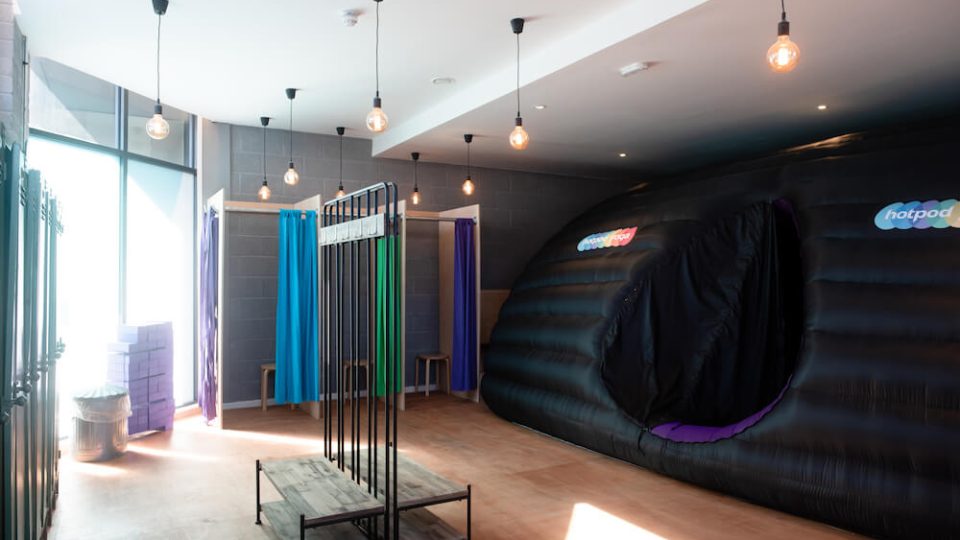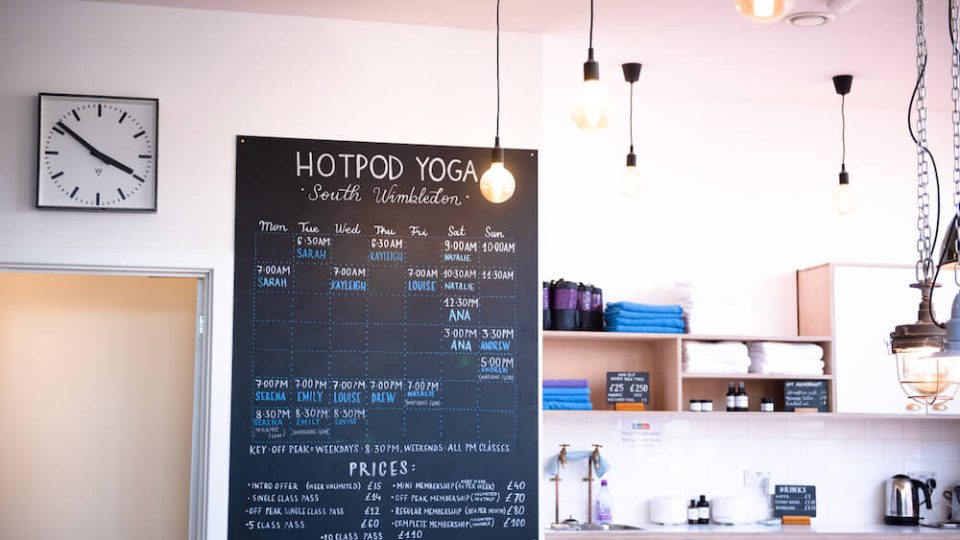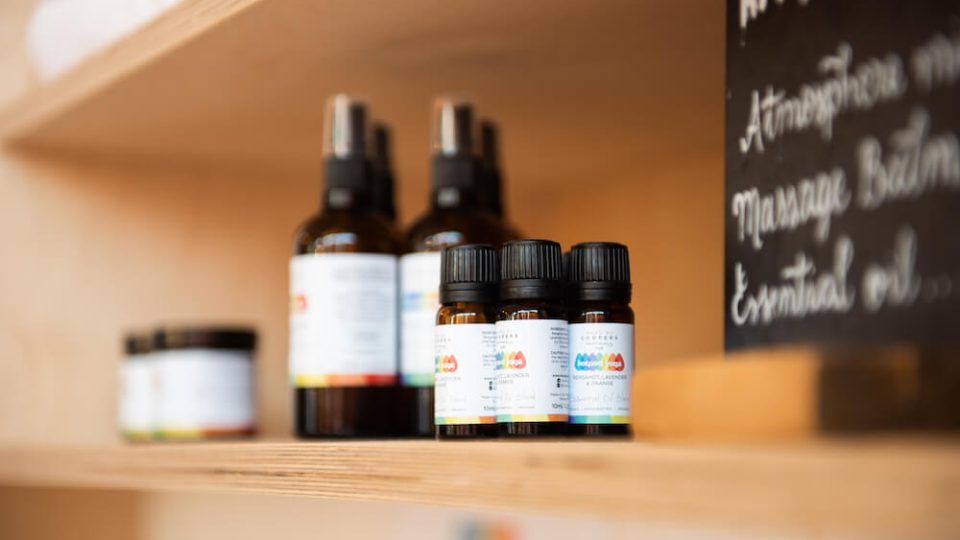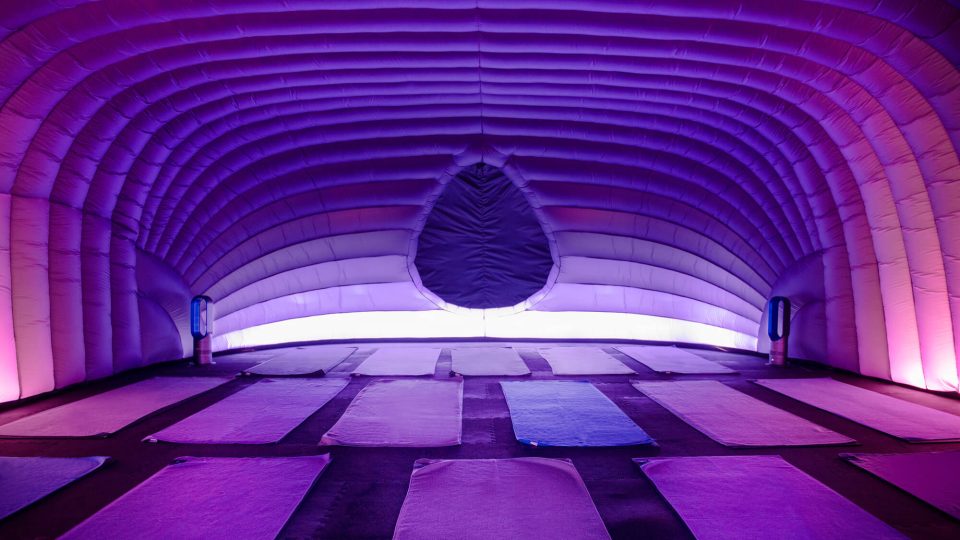 We're Europe's largest yoga business. Since 2013, over 100,000 people have immersed themselves in a Hotpod class at one of our 50+ locations around the world. We first landed in South Wimbledon in 2018
20 person pod
Vinyasa flow
37 degrees
All levels welcome
find

us

8 Morden Road, London, SW19 3BH, GB
Virginia Manning
Virginia started practicing yoga way back in 1999, and 20 years later, it is still a central part of her life. Virginia believes that yoga is for everyone, and that there are incredible benefits to be found by moving, breathing and finding balance without competition. She encourages fellow yogis to find strength both mentally and physically through yoga, and to always practice with a laugh or two!
Natalia Radcliffe
Natalia started practising yoga as a way to heal her injured knees and find balance when working in a high-pressure job in tech. She now teaches yoga in several London locations and is keen to help others discover it's physical and emotional benefits. Natalia completed her 250-hour yoga training with Fierce Grace in 2018. When she isn't teaching or practising yoga, she'll probably be found behind the lens of her camera!
Zoe Tsim
Since completing her Teacher Training with Hotpod Yoga, life has become more
exciting. She has found an insatiable appetite to learn, improve and understand
herself, in hope of guiding others through yoga, cooking and general life hacks!
Zoe's classes are invigorating and uplifting, her enthusiasm, joy and understanding
that each person's body is exceptional in their own way, will leave you with a spring
in your step.
Anna De Sousa
Anna discovered yoga during her last year of uni. She decided to learn more about yoga and became a certified Yoga Teacher(200HR). Anna is a fun and energetic teacher who instantly makes you feel welcomed and relaxed through her friendly approach. Originally from Spain, Anna has also lived in Paris and now is in love with London!
Annabelle Dent
Annabelle completed her teacher training in Sydney, and has since spent time studying and living in India deepening her knowledge and awareness of Yoga, Yogic Philosophy and Meditation. She now trains with experienced teachers in London alongside her own consistent practice, which is constantly evolving from various influences. Annabelle is an encouraging teacher with a friendly, approachable manner. Having experienced the healing benefits of yoga; physically, mentally, emotionally and spiritually, she finds it incredibly fulfilling to be in a position to share such a beautiful, inclusive practice with others. Annabelle intuitively adapts classes according to the group dynamic and individual requirements. Her classes are strong and intense with a focus on breath and presence in the body and mind.
Lucie Hunn
I initially came to yoga when suffering with mental health. Having worked in the fashion industry for six years, I left due to having no work-life balance and feeling exhausted. Yoga helped me to escape the stressful working environment, allowing me to feel balanced and present. I hope my classes help students to get out of their heads and bring awareness to their bodies thus enabling them to move intuitively, whether it's challenging themselves to push through or taking a step back and moving more slowly and gently.
Adele Liutkute
Adele has been a yoga devotee since 2010 when she discovered it's valuable benefits towards mental health and overall wellbeing. She quickly found vinyasa style to be the one closest to her heart. Passionate about combining postures with conscious breathing she now best describes it as moving meditation. Adele's classes are a beautiful balance of form and flow with a focus on deepening the connection between body and mind. She structures them to be accessible for those new to yoga yet challenging for the ones with more experience, bringing the joy of yoga to all. Inviting you to just relax and have fun while getting grounded, energised and strong inside out.
Evelin Fecioru
Evelin's yoga journey started in 2012 when she was looking to complement long distance running. Aside from appreciating the physical benefits, she was amazed by the calmness and mental clarity yoga gave her and has been practicing ever since. Evelin qualified on Hotpod's own 200-hour Teacher Training in November 2018 and is excited to share her passion by teaching classes that nurture and challenge at the same time.
Antonia Callisto
Antonia has been practicing yoga for the last 7 years and left her Mental Health Nursing role to embark upon a career teaching yoga. Antonia is always seeking new ways in which she can learn and grow and teaching yoga has been her biggest educator. She enjoys teaching yoga as it allows her to look beyond her own personal practice and connect with others unlike ever before. This has inspired her to live a life dedicated to inspiring others through the practice of yoga. Her classes are dynamic and fun but be prepared to be challenged. Antonia focuses on alignment and does her best to support students through hands on adjustments and verbal cues. Antonia loves sharing, teaching and movement and will leave you feeling energised and revitalized.
Jofie Trythall
From a young age, yoga has been Jofie's place to re-connect, especially later in city life. Over the years Jofie's practice has become deeply healing both physically and mentally, nourishing her and giving her confidence and calmness is many aspects of her life. This lead to Jofie furthering her practice and completing her teacher training. She is passionate about creating open, creative and dynamic classes with options to welcome all levels of practice. Her classes focus on finding and creating space, deepening the mind body connection by using some of the fundamentals of ashtanga with breath, gaze and flow.
Nicola Gambrill
Nicola has been practicing yoga on and off since her teens but it was hot yoga that really got her hooked. She completed her first Yoga Teacher Training in 2015. Nicola believes that yoga is for everyone regardless of age, size, current fitness or flexibility level. She loves the combination of strength and flexibility, power and grace and achieving that balance which comes with a regular yoga practice. Yoga has made her stronger physically and mentally, more determined and focused, more balanced and calm. Yoga has helped Nicola deal with anxiety issues, physical injuries and all the usual stress and challenges we all face in our daily lives. She loves teaching as a way to help others discover the benefits of yoga to both body and mind.
Elena Voce
Elena believes in the positive community that yoga creates. She believes in creating comfortable, playful and accessible spaces where people feel comfortable to challenge themselves.
Nataliya Potopalska
Nataliya had her first meeting with yoga in early 2000 as part of a recovery program in her elite orienteering career. Practising yoga on and off helped her heal her body and she soon realised that she wanted to share this amazing practice with others. In 2016 Nataliya trained as a Hot Power Yoga teacher. Her passion is to bring health and well-being through yoga, in balanced and fun way. Despite a sport background, she loves yoga being a non-competitive activity available for everyone – no matter their age, fitness level or shape.
Lindsey Huebner
Lindsey hails from Canada and when she's not flowing with you in the Pod, she can be found at the theatre or wrapped around a cuppa. As a new teacher to HPY, Lindsey cannot wait to be part of this beautiful community.
Sarah Murdoch
Sarah worked in Musical Theatre for 7 years before several slipped discs forced her to rethink her career and find a safer way to stay healthy and injury free. She fell in love with yoga in 2015 and took the leap of faith to became a teacher in 2016, immersing herself completely in its healing power. Sarah's classes are powerful yet accessible; aligning with her mission to dispel the myth that yoga is "only for flexible people!".
Lucy Buschhaus
Lucy has been practicing Yoga for 16 years and been teaching for the last 5 years in Chile, Spain and now in London. Her classes are strong, slow and meditative, with the intention to enable the individual to really lose themselves in the flow and become fully present, as well as gaining flexibility and strength of the mind and body. She has experience teaching private; group classes; children; yoga for surfing; and yoga for the recovery from trauma and eating disorders. From this she has developed skills to deliver and create classes that work for a wide range of abilities, looking for that sweet spot, that varies for each individual. Feeling welcome and in a truly nurturing environment open to all is what hooked Lucy to yoga, and this is what she intends on passing on in her classes.
Sarah Bradbury
After working on cruise ships as a singer/dancer and acting in Off Broadway theatre in New york, Sarah moved back to London and signed a record deal to be the front woman of a new rock band. She started doing yoga around the same time as a way of de stressing and keeping fit. She first started with Bikram but eventually fell in love with the Vinyasa yoga style, doing her teacher training In Clapham with Dylan Ayaloo. Yoga has completely changed her life and she looks forward to sharing it with you.
Alex Grimshaw
Alex started dancing before she could walk. Her fascination with the arts became her career as an adult and she went on to perform in numerous musicals and other theatrical productions. After being out of the theatre industry for a year Alex Needing something new to sink her teeth into and found the fitness industry. She now specialised in teaching Hot and Power Yoga, Pole Fitness, Barre and anything else that uses dance based techniques. She is excited to share her passion and energy with you.
Emilia Metaireau
Emilia's primary teaching style is a dynamic vinyasa flow, prioritising anatomy and alignment, in order to get the most out of every pose. Emilia's focus is on feeling sensations in the body rather than making shapes. Emilia's intention for her students is to recharge the mind, purify the body (sweat) and shift the awareness to the present moment. Her classes offer a chance to build strength and flexibility in the body, but also to create space and perspective in the mind.
Marianna Azzurro
Italian born, Marianna is an experienced Hot Yoga, Pilates, Barre Instructor and Ayurvedic deep tissue massage therapist and reiki practitioner based in London. She is trained in Power Yoga from Baron Baptiste and Ana Forrest School with one of the few gurus in Europe who helped her achieve a great knowledge of human anatomy as well as assisting and preventing injuries. Marianna is also trained in Yin Yoga having studied Sarah Power's method which includes Buddhist meditation, Chinese medicine and psychology.
Christina Miles
Christina started her yoga journey 4 years ago. Always having a passion for the health and fitness industry Christina was instantly hooked by the practice and amazed by the therapeutic benefits that it had on both her body and mind. As an ex dancer Christina had developed a spinal and hip injury which cleared up as a result of her newly emerging passion for yoga.
Fast forward 4 years and Christina is now a Vinyasa yoga teacher who values the internal and external health benefits of the practice designed for optimal health. Christina promotes balance throughout her classes and sees yoga as a way to not only align, lengthen and strengthen the body but also to calm, restore and relax the mind.
Christina has a wonderful sense of rhythm which she has taken from her dancing background and natural movement ability. Christina draws on her knowledge of anatomy and alignment as well as mindfulness and breath work throughout her classes. Christina puts these elements into practice within the HotPod flows, allowing students to enter a therapeutic and meditative state.
Sarah-Jane Green
Yoga has been an important part of Sarah-Jane's life since childhood, with humble beginnings copying her mum's home practice as a tot. Growing up, she explored yoga in parallel to 12 years of classical ballet training to enhance her strength and flexibility. Along the way she used yoga as a tool to manage stress and anxiety which deepened her interest and led her to teach. Sarah-Jane's classes are challenging yet nourishing. She teaches students find their breath at their 'edge of comfort' in order to go deeper.
Valentine Guerin
Valentine discovered yoga 7 years ago and was instantly drawn to learn more. After years of dedicated practice she decided to complete a teacher training course so that she could share her knowledge and help others make yoga a part of their lives. Her classes will inspire you to find strength, discover a deeper awareness of your body, feel your breath and ultimately experience a deep sense of relaxation after practice.
Sofia Panas O'Brien
For Sofia yoga has always been a place to reconnect and find some calm in a frantic world. Having originally started the practice at university, Sofia then continued to practice on her travels, studying in India and teaching in Colombia before returning to London to share her practice. She endeavours to provide a safe, nurturing and welcoming space for all to explore their body-mind connection and to feel yoga's incredible benefits.
Toni Osborne
A love of dance started at Italia Conti Academy in 1987 and Toni hasn't stopped learning and exploring new ways to move ever since. After suffering injuries, Toni started yoga in 2003, beginning the rewarding journey towards a stronger and healthier body and calmer mind. Moving without pain with tools to ease anxiety and to promote joy was such a blessing that she decided to share the transformative benefits of yoga, taking her first teacher training in 2012 and since then has been teaching full time and studying daily. Toni believes we are all students of yoga regardless of the number of years we have been doing it and that's what she loves about this sweet and timeless practice, there is always something new to discover about yourself through the process.
Hongyi Huang
Hongyi was first introduced to Iyengar yoga 20 years ago but soon after moving to London, would discover the myriad of styles that the city had to offer. It led him to Vinyasa yoga, which he has been practising since, and appreciates the dynamism, physicality as well as calming qualities. A desire to deepen his knowledge in yoga was motivation to complete teacher training, marking the start of a personal yogic journey. Through emphasis on linking breath and movement, he hopes to encourage greater physical self-awareness, and bring a feeling of balance and awakening to the practice.
Malwina Koska
Malwina fell in love with yoga from a young age, using it as the perfect balance practice to her other passions: snowboarding and surfing. She completed her yoga teacher training in 2016 and she specialises in dynamic Vinyasa practice. Also a certified mindfulness teacher, she likes to emphasise the mind and body connection and is particularly interested in the ways of incorporating mindfulness into everyday life.
Erin O'Connor
Erin has been practicing yoga for around 6 years, as a balance to hectic city life. Having graduated from Hotpod's 200hr Teacher Training, she has been helping others reconnect with their bodies and find balance in their own lives through conscious movement and meditation. Erin's classes are dynamic, fun and will leave you full of energy and ready to take on the day!
Georgie Baba
Georgie immediately fell in love with yoga after discovering all it's beautiful forms. His classes are tailored for every ability, body and walk of life, feeling that yoga is in every way it is expressed, good for everyone. Currently he's a student of Aromatherapy/Massage, has a love of plants, natural health and is passionate about the subtle body, the great Yogi's and enjoying life with a smile.
Melissa Greenwood
Melissa trained under Tiffany Cruickshank with Yoga Medicine, giving her teaching very solid roots in correct alignment and sound knowledge of adjustments. She has been practicing for over 16 years and teaches creatively and dynamically to balance the body; revitalising and soothing the nervous system to calm the mind. Melissa is fascinated by the physiological benefits of yoga and she is passionate about helping others develop their practice.
Immy May
Immy is a fun, relaxed teacher who will always bring happy, uplifting energy to her classes. Expect to chuckle, explore, and be left with a little more sparkle than you arrived with. Immy also writes a lifestyle blog on all things yoga, life and baking. Immy invites a balance between the physical asana and nourishing the soul.
Marion Joubert des Ouches
London's manic pace of life led Marion to take shelter in the pod in the summer of 2017 where the true "aha" moment happened in 37 degrees. One year later, Marion qualified as a RYS 200 vinyasa teacher through Hotpod. A passionate advocate of the calming effects yoga has on the mind Marion will make sure you leave the pod feeling deeply relaxed and full of energy.
Kristen Wilson
Kristen first tried yoga over 10 years ago, and fell in love with how it made her feel both mentally and physically. As an A&E nurse working full-time, she is well aware of how stressful life can be and how important it is to take time out of our busy days to breathe, slow down and relax. She completed her teacher training with Hotpod Yoga and is grateful to be able to share the practice of yoga with others.
Nicola London
Nicola trained as a professional dancer and turned to yoga during her final year, originally to gain more strength and flexibility. Soon, yoga became a necessity for both her body and mind. Nicola found that yoga challenged her to be in the present moment as well as to be conscious of her physical and mental surroundings and also the boundaries of her body and mind. Her classes are creative and unique, exploring the ebbs and flows of breath and movement from the very subtle to the most expressive.
Sara Potter
Sara began practicing yoga 8 years ago initially as a form of recovery from long distance running. It didn't take her long to notice the mental and physical benefits on and off the mat and has yoga to thank for helping her to stay grounded despite what surprises life has thrown at her over the years. Sara loves a challenge and tries to incorporate this into her teaching. Her classes aim to help others explore and reconnect with their bodies.
Lynne Caffrey
Lynne has been practicing yoga since Hotpod first started-up in London where she realised the huge and positive impact that yoga was having on her mentally and physically. She since qualified as a vinyasa yoga teacher on the 200hr Hotpod YTT course. Her classes are accessible to those of all levels and abilities, encouraging you to enjoy your own practice and take it at a pace that feels best for you.
Emma Pereira
Emma completed her yoga teacher training with Hotpod in 2018. Emma is passionate about helping everyone feel good through movement, while having fun in the process! Her classes will challenge you physically but are always upbeat and full of smiles, with no doubt you'll leave feeling refreshed and rested.
Charlie Morgan
Charlie has been practicing yoga for 15 years and has been teaching in London for the last 6 years across a range of top yoga centres and corporations, private one-to-ones and sportsmen, such as the Harlequins rugby team. Charlie's classes are innovative and tailored to the individual, with an eye on alignment, synchronisation of movement and breath as well as being fun and creative! In 2018 Charlie took on on a permanent role at Hotpod Yoga as Lead Teacher, this includes leading our 200 hour Yoga Teacher Training.
Ana Conneely
Ana Maria, originally from the wild windswept West coast of Ireland, is a yogi, traveller, barefoot runner and massage therapist. In 2013 she completed her training and began teaching yoga in Guatemala and has since made her home in London teaching yoga here since 2015. She believes that strengthening the mind-body connection through yoga is the ultimate healing system for bringing good health and wellbeing.
Emily Bevan
Emily first turned to yoga in 2011, seeking help to balance out her life as a Nurse in a busy London hospital. The immediate physical and emotional benefits meant she was hooked. Wanting to help bring this sense of well-being to others led her to train as a teacher and her passionate belief that yoga is for everybody is at the foundation of her teaching. Her classes are dynamic yet mindful with lots of space for play.
Rhona Raya
Rhona first came to yoga in 2011. All her life she has had issues with her balance and therefore never thought yoga was for her. She quickly discovered that yoga helped her focus from within creating a much stronger mind-body relationship. She has since been exploring many different styles and strongly believes that yoga can be a game changer for all.
Colly
Drew has practised yoga for the last five years as a recovery tool for a busy sports schedule – he's a passionate long distance runner and regularly plays five-a-side football. Having taken a break from working in the music industry last year, he took the plunge in joining Hotpod's intensive teacher training course. He's excited to teach classes that will both be a physical work-out and a chance to explore the many effects yoga can have mentally.
Serena Louth
For Serena, yoga has always been an escape; a way of slowing down and finding a place of calm and she came to teaching hoping to share that with others. Her approach to teaching is all about helping people cultivate more self-love and a general sense of wellbeing. By focusing on how your practice feels, rather than looks, she believes you can learn huge amounts about your body, breath and mind.
Zaz Grumbar
After a motorcycle accident 19 years ago, Zaz came to yoga to help her recovery with back and neck issues, and from the first breath on the mat she knew she was at home. Her teaching style is nourishing and empowering, with attention to alignment and an insistence on self-awareness. A hands-on teacher providing gentle physical and verbal guidance, she believes in taking every opportunity to challenge the mind's perceptions of what we can do!
Sarah Eckersley
Sarah is a qualified power and vinyasa yoga teacher. After working in the corporate world for five years she left her job to become a full time yoga instructor in the hope of bringing both yogis and non-yogis a way of adding some me-time into their busy schedules. Her classes are dynamic, ensuring a full body work out yet suitable for all levels. She ensures everyone leaves feeling uplifted yet totally relaxed.
Hannah Jackson
Having trained as a professional dancer Hannah's sessions have a focus on learning about your body and taking ownership of your practise, encouraging you to explore and find out what feels good for you.
Lauren Fraser
Lauren has always known she wanted to help people but stuck in the corporate world for years she didn't know how. After travelling the world, Lauren trained as a yoga teacher and found the confidence to help others through yoga and wellbeing. Lauren loves how yoga makes her body feel but most importantly it's the magic that happens in her mind that drives her to share yoga with others. Lauren likes to teach a strong and mindful class where laughing and smiling are always allowed!
Mandy Barusta
Mandy's journey into yoga began in 2010 in Asia. She was first attracted by the physical aspect of yoga. Continuing her practice, she quickly discovered its joy and benefits both on her body and on her mind using mindful movement, breath and awareness. Her classes are dynamic with a strong emphasis on the breath and alignment. She encourages people to connect with their bodies leading them to liberate their minds.
Kayleigh Alwill
Kayleigh came to Yoga through her study and practice of meditation and quickly realised the incredible benefits she received for her mind and body. With a passion for sharing the benefits of yoga with others she has worked with mental health charities providing accessible yoga classes to sufferers of mental illness. Her classes are down to earth and combine her knowledge of meditation, movement and breath, with letting go and releasing tension at the forefront of her teaching.
Ava Riby-Williams
Ava is a creative and wilful creature with years of performance, movement and yoga experience. Passionate about yoga, her classes are inspired by a love of the physical form and embodied experience of empowerment and freedom from movement. Through dynamic and breath-focused practise, she's passionate about making yoga accessible and calling people to their own innate creativity, strength and self-worth.
Lea Schlanz
Lea discovered yoga whilst living in Canada, where she completed her 250hr teacher training. Lea is a playful teacher, who encourages you to get out of your comfort zone, and will always put a smile on your face. With a degree in psychology and a Masters in Mindfulness: Neuroscience and Clinical Psychology, Lea's dream is to incorporate the practice and philosophy of yoga within western medicine. Lea is currently studying at the Minded Institute to become a fully qualified yoga therapist.
Luna Anderson
Having a background in dance, Luna's form is one of fluid lyrical motion. She treats her postures like a dance for the mind and body, knitting together the emotional and physical aspects of Yoga harmoniously. She works to hold a safe space that allows you to grow in your own practice and in confidence. A firm believer that we can all enjoy the benefits of this old tradition in a modern way, Luna offers plenty of variations to poses that allow you to take control of your practice.
Georgia Broaders
Georgia has been practicing yoga since the age of 17. Having worked in the busy fashion industry she realised the more she practiced yoga that this was what she wanted to do, so she signed up for her 200hr teacher training. Georgia's teaching weaves different disciplines into a creative flow designed to deepen the mind body connection. With focus on breath awareness, alignment and fluidity of movement her classes are challenging and adaptable to all levels, Georgia keeps things fun with a sense of exploration and humour.
Yasmina Cherquaoui
Yasmina started her yoga journey in 2004 whilst trying to find balance in a stress filled corporate world. It has not only helped with scoliosis (curvature of the spine caused by bad desk posture) but also provided calm in moments of stress and anxiety. Yasmina is an enthusiastic and caring teacher. She believes the mat should provide a retreat from everyday stress, bringing a profound peace and a focus to the present moment by harmonising the body, mind and breath. Yoga doesn't always have to be serious – humour is an essential ingredient!
Siobhan Power
Siobhan's passion for yoga started after attending regular classes in her hometown Johannesburg. She experienced the life changing benefits and decided that she wanted to pursue her dream of going to India and receive classical training. Yoga has taught her that with self-love, compassion and the ability to not take life too seriously, she is capable of anything, and this is what she hopes to pass on to her students.
Constanza Ruff
Constanza has spent most of her life doing competitive sports, from marathon running to kickboxing and circus arts! Having developed too many injuries and after trying every possible cure, she decided to try yoga and realised that it was exactly what she needed. She started her journey in Ashtanga and Rocket training. She likes to challenge herself and her students, so her style tends to be quite dynamic, sweaty, powerful but always fun!
Melanie Bentinck
Mel's journey with Yoga started during a particularly rough period of her life. In 2014 after quitting her job in finance, she travelled to India to study in Rishikesh, returning home with an open mind and a thirst to learn more. As her practice developed over the years, she started to find peace and contentment, acceptance of herself and her limitations. These are the foundations of her teaching method today. Mel's style is unique, relaxed and informative, taking inspiration from her teachers and the great yoga network that surrounds her.
Lotte Bowser
Lotte is a music producer turned yoga teacher. She took up yoga in 2012 after experiencing first-hand its ability to heal the body and the mind, she decided to take on her 200hr training, specialising in Iyengar yoga. At the end of 2015, she completed her 300hr certificate in vinyasa flow in Goa. With her foundations in Iyengar, she brings attention to detail to each asana and enjoys teaching a creative flow in a fun and supportive environment.
Sian Goff
Siân is a trained actor, singer and dancer. She began her yoga practice at drama school where she quickly began to feel the benefits of the practice not only in strengthening and conditioning the body but also in calming the mind. She was inspired to train as a teacher and completed her 200hr training in March 2013.
Angela Theodorou
Angela turned to yoga to help her body heal from vigorous dance school training. The rewards and benefits of yoga made her curious to understand her practice more; this lead her to do her teacher training in 2014. Angela's classes focus on physical awareness as well as listening to one's own body in order to reconnect body to mind.
Catherine Weston
Catherine has been practicing yoga for several years and found it a natural progression from the dance and pilates she had done before and started teaching in 2011 qualifying with Yoga London. With an incredible energy about her, Catherine's classes are filled with fun, teaching students not to take themselves to seriously…. she's a native Londoner who loves people & loves life!
Lilly Richardson
Lilly has been practicing Yoga since she was 15 years old. After qualifying as a Yoga Alliance Certified Teacher in June 2012, she began specialising in Vinyasa Flow, along with a combination of yoga previously studied. Lilly believes your yoga practise is a constant process of self study and learning, and there is always more you can achieve!
Rikke Brodin
A former ballet dancer from Norway, Rikke moved to London to pursue her passion for theatre. This eventually led her to exploring yoga and meditation, a world where she found a strong creative stimulus. Her classes are full of soul power and breaking through barriers. She is a 500hr accredited teacher.
Nick Higgins
One half of Hotpod Yoga's founding duo, Nick's been teaching yoga for 6 years and has lead workshops worldwide with a particular focus on assists, adjustments and teaching style. In charge of developing and managing the quality of teaching across Hotpod Yoga worldwide, he has helped hundreds of teachers develop their teaching technique and effectively bring their personality across in their classes.
Nick's approach to teaching epitomises what Hotpod's all about – a down-to-earth accessibility, high on impact (both mental and physical) and a good bit of fun.
the founders
Nick Higgins and Max Henderson
A former Schoolteacher and Management Consultant, founded Hotpod Yoga in 2013. They were not part of the 1% who regularly practiced yoga; they were of the other 99% who simply needed to clear their over-stimulated minds, work off their hangovers and open up their bodies after a hard day at work. Max and Nick started Hotpod Yoga to supercharge the yoga experience and take that experience out to the masses.