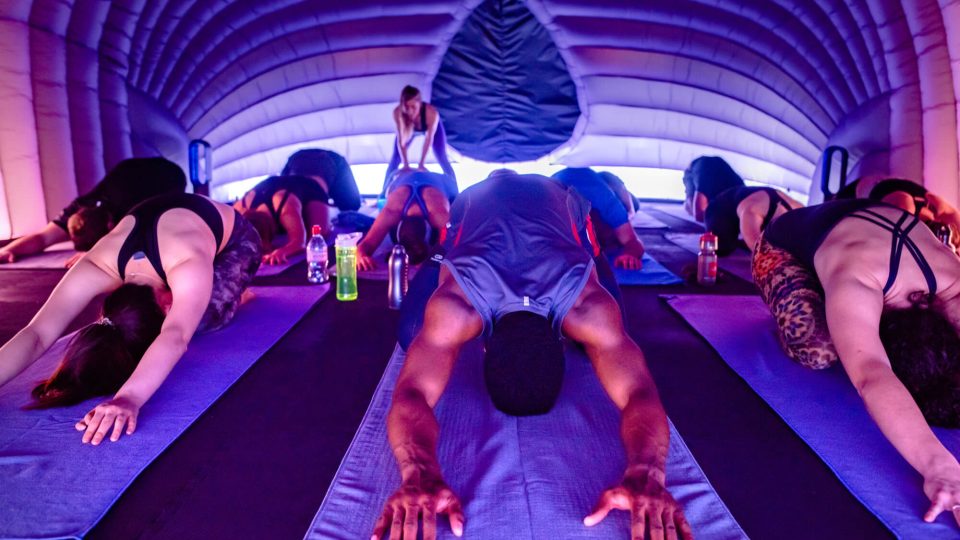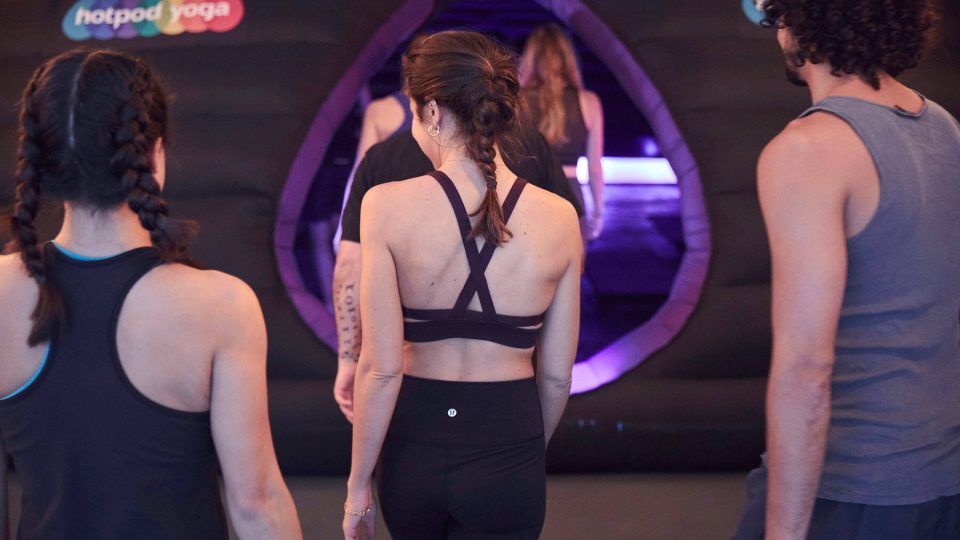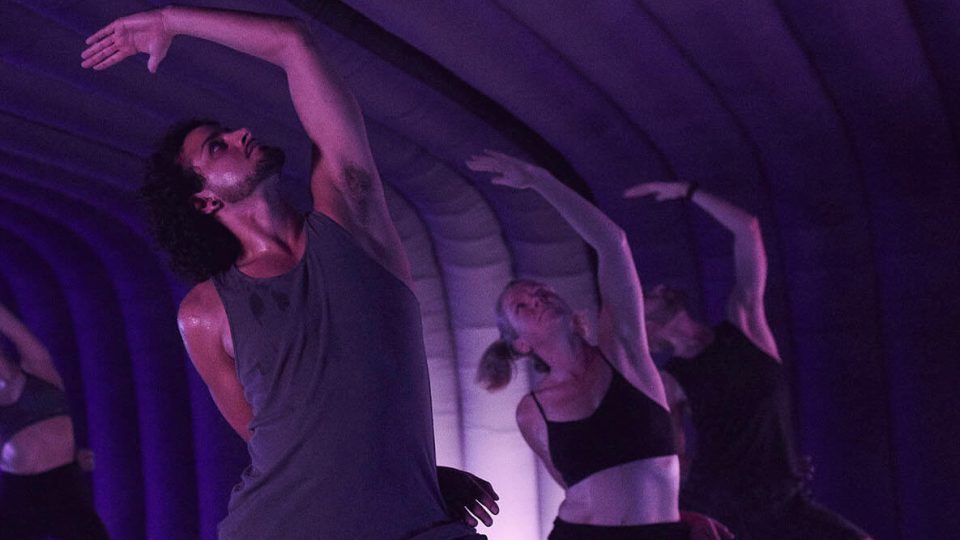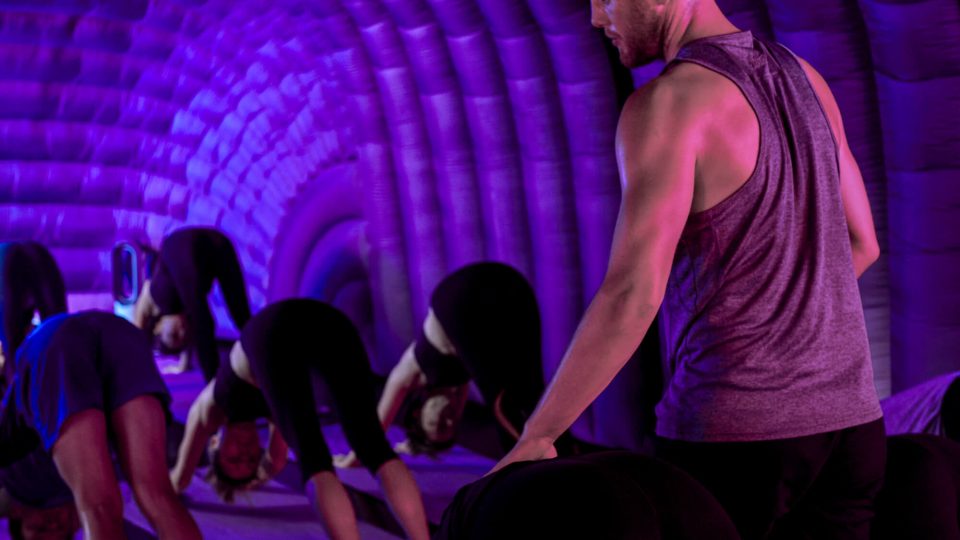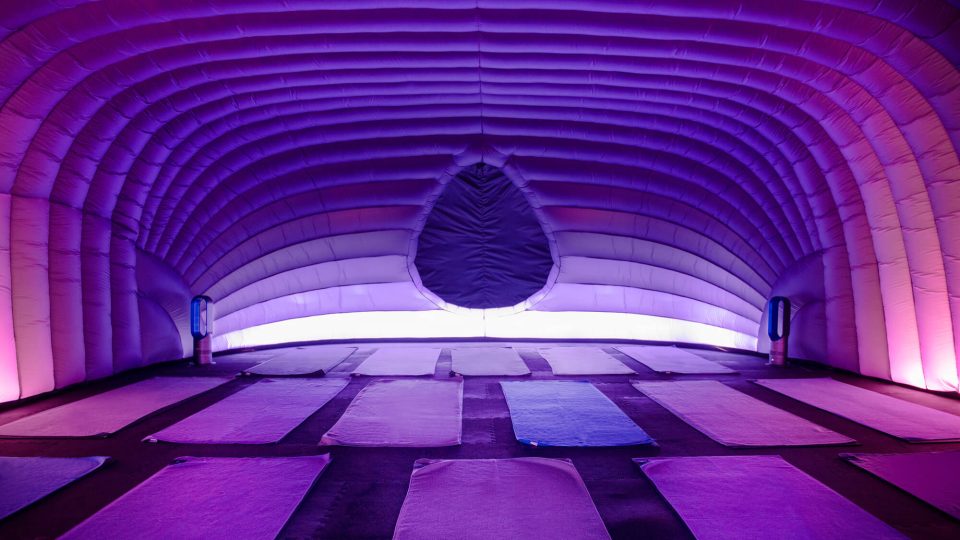 We're Europe's largest yoga business. Since 2013, over 100,000 people have immersed themselves in a Hotpod class at one of our 50+ locations around the world. We first landed in Leicester in October 2017.
20 person pod
Vinyasa flow
37 degrees
All levels welcome
find

us

5 Pocklingtons Walk, Leicester, LE1 6BT, GB
Emily Hartley
Emily was first introduced to yoga by a traditional Chinese medicine doctor whilst living in Taiwan. Having dealt with periods of anxiety for many years, she came to find release and relief through a consistent yoga and meditation practice. Excited to share this gift with others, she travelled to Rishikesh, India in 2018 to complete her 200-hour TTC in Ashtanga and Hatha yoga. Today, she balances her passion for yoga with teaching in a primary school – and is convinced she wouldn't be able to do the latter without the former!
Karolina Kozera
Karolina's passion is to help people discover yoga as a holistic and integral science of life to support physical, mental and spiritual health. She has been practising traditional yoga for a number of years and in 2016 completed a Diploma in Yoga Education in India at the renowned Yoga Vidya Gurukul School, a year later studied Mystical Vinyasa in London. She specialises in Hatha and Vinyasa yoga, breathwork, pre & postnatal care, yoga for women's wellness and sound therapy. Her classes intuitively integrate different styles of yoga combining creative sequencing, meditation and pranayamas (breath control). Yoga for her is not just a physical movements, it's a philosophy of life!
Natasha Mina
After 20 years of kickboxing, Natasha turned to yoga as a way to enhance her performance and to aid recovery from injuries. Completely unaware of the vast health benefits that yoga would have on her life, she was quickly amazed by the way her life was improving in so many different areas and both in body and mind. Yoga soon became her version of "me time" to compliment her existing busy schedule of Kickboxing, coaching and her ambassador work of empowering women through sport. 
Determined to deepen her knowledge and to spread the benefits of yoga, Natasha travelled to India to immerse herself in the world of Ashtanga Yoga and gained her teaching training in Vinyasa & Ashtanga yoga.
Neil Jenkins
Neil found yoga in the 1990's as part of his triathlon training. As a multiple Ironman finisher and ultra-runner including Les Marathon Des Sables he recognised the need for active recovery. After a snapped achilles Neil began his real journey into yoga fuelling his interest in Yoga philosophy to complete his Yoga teacher training in Thailand. A former Paratrooper, 17 years as a Firefighter and a Personal Training background, Neil understands the need for both mental and physical wellbeing and particularly wants to reduce the barriers men have towards yoga. He delivers a mix of Vinyasa, Hatha and traditional healing Tantra yoga in a calm and easy style.
Jules Gundry
With a intuitive style of practice, rich in diversity and connection to the 'now', Jules teaches through listening and feeling through the body and mind. A specialist in Yoga for Special Needs, Restorative Yoga, Kids & Teen Yoga (also trained in Ashtanga Vinyasa Flow, Kundalini and Sport Yoga), Jules is a Reiki Master, Gentle Touch Reflexology Instructor & Crystal Healing Practitioner. Jules' passion is nurture, creating opportunities wherever possible to facilitate healing and harmony with an emphasis on nourishment.
Georgina Smith
Georgina was introduced to yoga in 2011 whilst volunteering in Sri Lanka. Coming back home she realised the importance of yoga in building a sustainable future with a positive work/life balance. Georgina returned to Sri Lanka and trained as a yoga teacher with Quantum Yoga. She now challenges students with dynamic flows whilst soothing them with her compassionate and peaceful nature.
Lu Turner
Lu has been practicing yoga since 2000 in varying disciplines and completed her teacher training as a mindfulness yoga teacher in 2016 with the Buddhist school Bodhiyoga.es in Spain. Mindfulness yoga is an approach that incorporates meditation, inner reflection, posture work and mindfulness skills. Lu runs her own garden design business and with background in Personal Training, her approach is simple, effective, contemplative and safe and can be taught to people of all ages and background.
Carlton Howson
Carlton is vastly experienced in working with people from diverse backgrounds and has a keen interest in the human body in particular physical, mental and spiritual wellbeing. Yoga as a means of finding personal space for reflection and healing; in an attempt to manage some of the injuries picked during years of high impact and intensive training; he completed the Forrest Yoga Foundation Teacher Training programme 2014 with founder Ana Forrest. Carlton's yoga style is strength based where he takes students to places that may have been shut down. He teaches through encouragement, voice and touch.
Kate Williams
Sheer curiosity lured Kate to her first yoga class in 2005 and overtime started to notice subtle changes in her body and self – injuries and imbalances gradually levelling themselves out. With background in ballet, contemporary dance, a classical pianist as well as other instruments, music & movement have always been inseparable to Kate which is why she feel in love with the freedom in vinyasa. Her teaching is centred around self observation and healing with emphasis on the power of the breath. Creating a space where people can feel free to explore the connection between mind, body, breath and spirit, without any pressure or judgement.
Jelena Sands
Jelena discovered the joys of yoga in 2007 and after exploring and immersing into different styes of practice her love for yoga kept on growing turning into a passionate relationship. Coming from a corporate, high-pressured background it took Jelena nearly 10 years before she finally took the plunge and became a yoga teacher in 2017 after completing her training with YogaLondon School. Jelena's teaching style delivers clear instructions that combines alignment and strong flowing sequencing aided by the breath; the outcome is a healing and empowering practice.
Jenny Liu
Wellbeing has always been an intrinsic part of Jenny's life. With a background in personal training, Jenny weaves yogic principles and life understanding to enhance everyday physical and mental health performance. Having completed yoga trainings in India, Thailand and London (Ashtanga Vinyasa Flow, Hatha, Traditional Tantra and healing yoga) she creates a fun and safe environment whilst challenging the physical body. Her classes share the sweet combination of stillness, breath and dynamic movement.
Ryan James
Ryan originally trained as a dancer with LCDS and Ballet Rambert. When a serious injury forced him to take a year off for rehabilitation, he found Yoga and after practising for many years Ryan decided to complete his teacher training in 2011. Now a 500hr Registered Yoga Teacher after receiving his Advanced Ashtanga Yoga Training in Rishikesh, India, his passion is to help people find peace in their bodies and patience in their heart on the road to healing. He uses a dynamic and compassionate approach to restore health and vitality through an energetic practice.
Krupa Shikotra
For Krupa, yoga is the path to building strength and cultivating the relationship between the body, mind and breath. Her classes integrating core postures and creative sequencing in a down-to-earth and fun approach. She deepened her yoga practice and knowledge in Koh Phangan, Thailand, where she obtained her Yoga teacher training certificate. With a focus on alignment and breathing techniques, Krupa looks forward to sharing her yoga practice to bring you mental clarity and strength, not just flexibility.
Julie Dowman
Julie has practiced yoga for many years as a way of bringing balance and harmony to her everyday life. Her belief is that inner focus is key to being able to manage a busy schedule. Julie's hope is to share her enthusiasm and knowledge of how the wonderful benefits of yoga are accessible to all age groups and how with regular practice we can all build strength both mentally and physically. Above all it allows us to reach out and connect to that inner warmth and glowing smile.
the founder
Jenny Liu
Following a successful career in London of over 19 years, Leicester franchisee Jenny made the move back to the Midlands to follow her passion and bring Hotpod Yoga to the people of Leicester. Jenny has been practicing yoga for nearly 10 years, she has a background in personal training, and was the Director of Human Resources for top international hotel group Ace Hotel. Creating a community at Hotpod Yoga Leicester is really important to her and she is on a mission to make the amazing health benefits of hot yoga highly accessible to all.