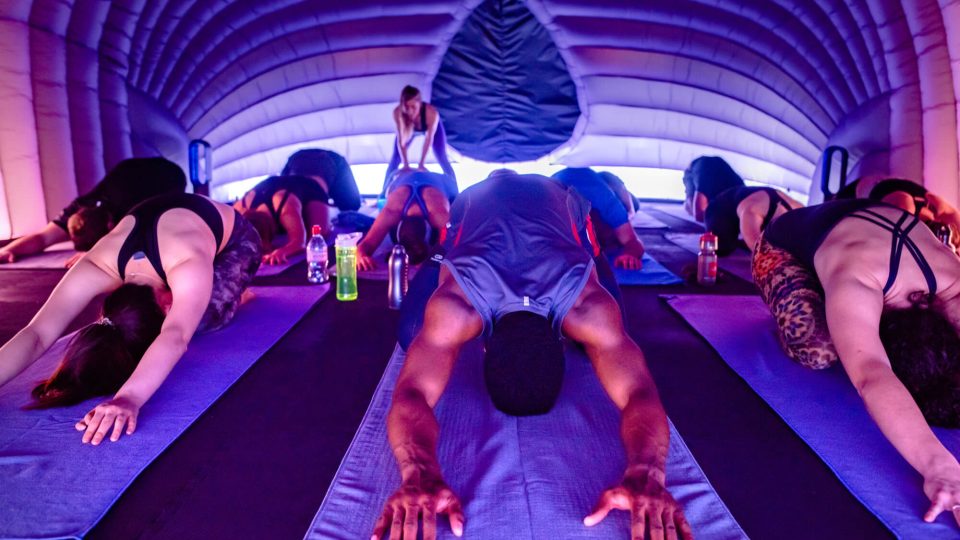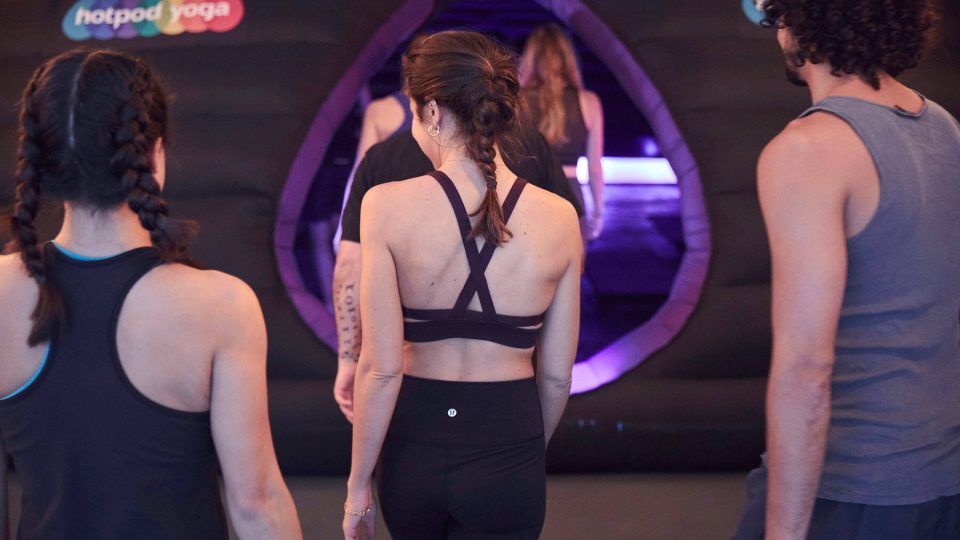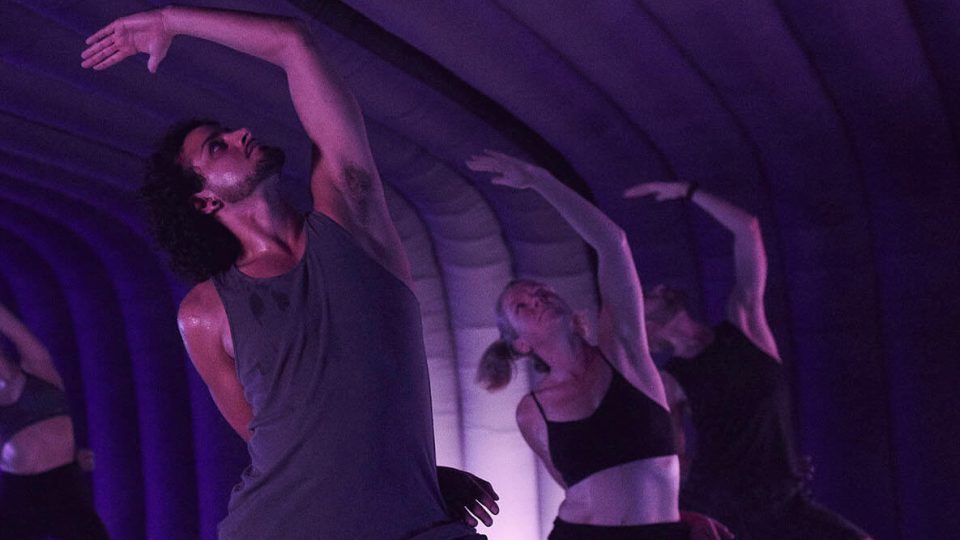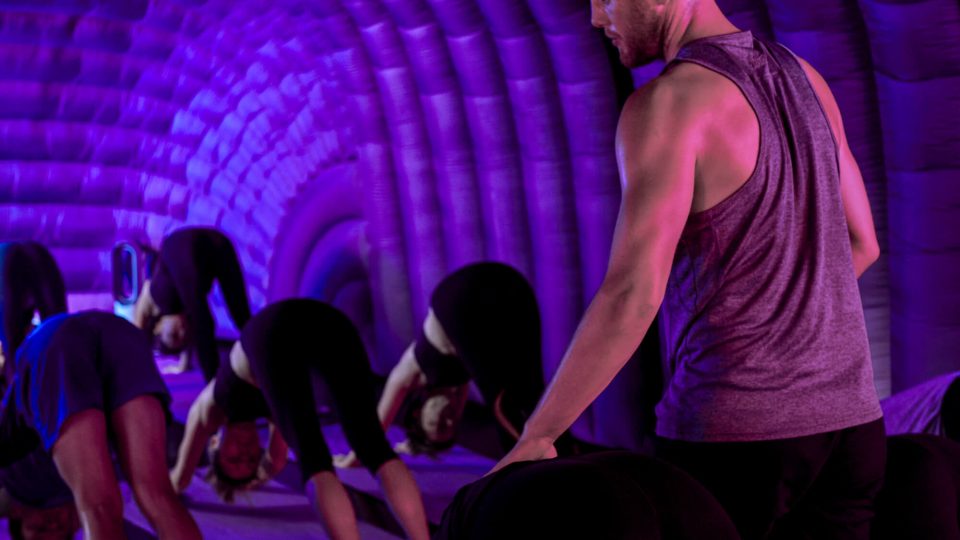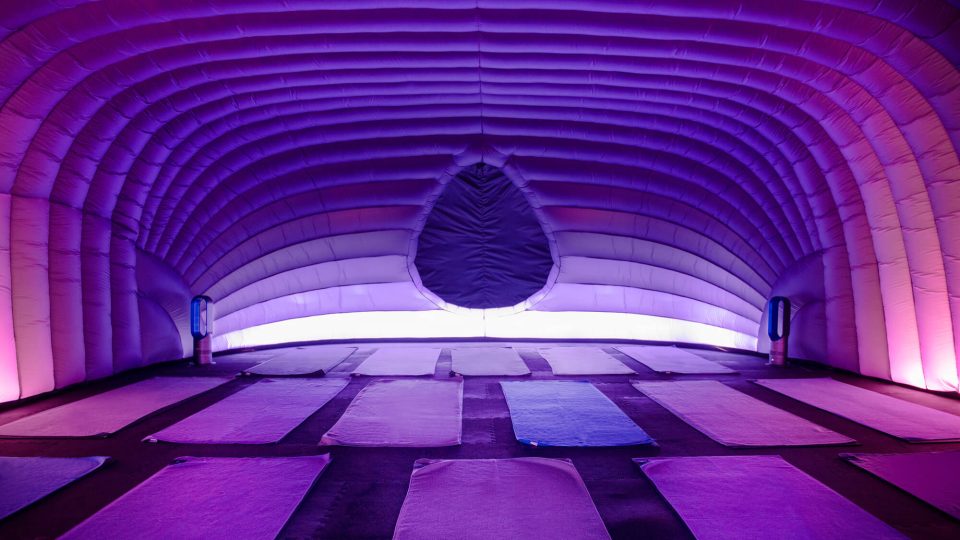 We're Europe's largest yoga business. Since 2013, over 100,000 people have immersed themselves in a Hotpod class at one of our 50+ locations around the world. We first landed in Dublin in September 2017.
20 person pod
Vinyasa flow
37 degrees
All levels welcome
find

us

Perpetua Fitness, 9 Hanover Street East, Dublin, D2, IE
Niamh M
I stumbled across yoga for the first time while travelling a few years ago, and I remember leaving the class feeling totally recharged. Yoga has allowed me to move and strengthen my body in a way that I enjoy more than any other movement…I'll get out of bed for a 7am yoga class but never for a run! The focus on both body and mind is what I love most about the practice, so I always teach with an emphasis on calming the mind and slowing the breath. Expect to leave my classes feeling calm and energised!
Babs
I got my first taste for yoga 15 years ago while living in South Africa and being dragged along to a hot and sweaty Bikram Yoga class. I survived the exertion of the 90 minute heated class and left feeling lighter in both body and mind. My curiosity was ignited and so began my yoga journey.
The mind-body connection and the untapped power that lies within us all, holds a deep fascination for me. Coming from a dance background, I love the mindful & graceful flow of the asana practise. My classes focus on strengthening the body while bringing a relaxed concentration to the mind. Expect to leave my class feeling two foot taller and with some additional brain space!
Sam
I have a daily yoga practice, but also train regularly in gymnastics, rock climbing, swimming and running. Within my classes I love to combine creative sequencing, playfulness, strength and flexibility. I have an unending interest in the human body and its mechanics. My hope is that each and every one of my clients step off the mat feeling refreshed, energized and balanced.
Gill
Gill has spent the last three winters teaching yoga in the surf town of Taghazout (Morocco) where she has
had the pleasure of teaching people from all over the world, often introducing people to yoga
for the first time, and helping surfers keep their body's supple and to deepen their connect to the breath, allowing
them to stay calm while out in the ocean.
Amy
With a background in various sports and competitive dance Amy began her lifelong journey in yoga over 6 years ago. She found a balance in yoga that radically changed her life and kept drawing her back. Amy's classes are accessible to all, building strength, flexibility, balance and inner harmony.
In Amy's own words – "For me the playful aspect of yoga is just as important as the disciplined one. My intention is to create an inclusive environment where students feel free to move and explore the infinite possibilities within themselves".
Christine
Christine was initially exposed to yoga school and used the practice to develop muscle stability and flexibility as a counter balance to her intense swimming and running activities. In 2012, Christine deepened her yoga practice through various forms of yoga, developing an appreciation for the non-physical aspects of yoga including mindfulness, relaxation, acceptance, community, and healthy eating habits. Christine completed her 200-hour teacher-training program in Baptiste yoga at Lyons Den Power Yoga in NYC in 2015. She has been teaching since and looks forward to sharing her love of yoga at HotPod Yoga Dublin through her athletic, fun, and inclusive class.
Maura
Maura is driven by a passion to help others find the joy and benefits from yoga that she herself found. Her classes are full of energy, positivity and humour to a backdrop of great music. Maura's central belief about yoga is that it's for everyone – and everyone's body is different. Her classes are dynamic, fluid, movement intensive practice. Her anatomical knowledge allows her to adjust students individually and give alternative asana options for a wide range of abilities.
Julie
Julie uses her background in dance and gymnastics to bring an element of fun into all of her classes. She helps people realise the multiple benefits yoga can bring you, both on and off the mat. Julie's classes are designed to teach every student how their own body should feel in every pose.
Derek
Derek's yoga practice has its roots firmly planted in over a decade of practice, his work in Pilates and rehabilitation, and his personal journey through ballet. Derek understands how integral yoga is to our everyday experience and encourages his students to always build on what they are learning in the Pod. When you attend one of his classes, he will help you to improve your practise in a way that is comfortable for you whilst exploring your own limits in a hot, fun, and challenging way.
Niamh B
Niamh's journey to yoga stems from a long running background in theatrical performance and physical movement practices. Whilst studying philosophy in Trinity College Dublin, she also completed her 200 HR Vinyasa Teacher Training and now seeks to encourage a combination of the powerful meditative aspects of yoga practice and theory with the fluid movement of dance to cultivate a strong awareness of how the physical body works in harmony with the mind.
Harriet
I first wandered into a yoga class in 2010, feeling stiff and somewhat sceptical, I was surprised at how accessible the class was, even for someone like me who couldn't touch their toes let alone hold a downward dog! After a few months of classes I really started to notice a difference in my strength and flexibility. I also found my head felt clearer after each class and kept me going back. In 2015, I decided to go a step further and completed my 250hr teacher training. Physical yoga practice is equally about building strength, balance and flexibility and I love to teach a range of styles that reflect these principles while also working with the breath for a sense of calm and well being.
Sherry
Sherry's approach to yoga is to incorporate a dynamic, grounded and nurturing style of teaching. Her practice focuses on building strength and flexibility whilst creating a meditative flow through asana with emphasis on breath and alignment.
Sherry teaches from the heart within a warm and compassionate space sharing her personal experience and passion for movement and mindfulness.
the founder
Julie Burke
Julie was one of Hotpod's first teachers in London, and quickly knew she had to bring the pod back to Dublin when she moved back home in 2016. Julie and Neil launched their city centre pod in September 2017 from a pop-up location and are busy planning a move to a permanent studio where they can offer a full schedule.