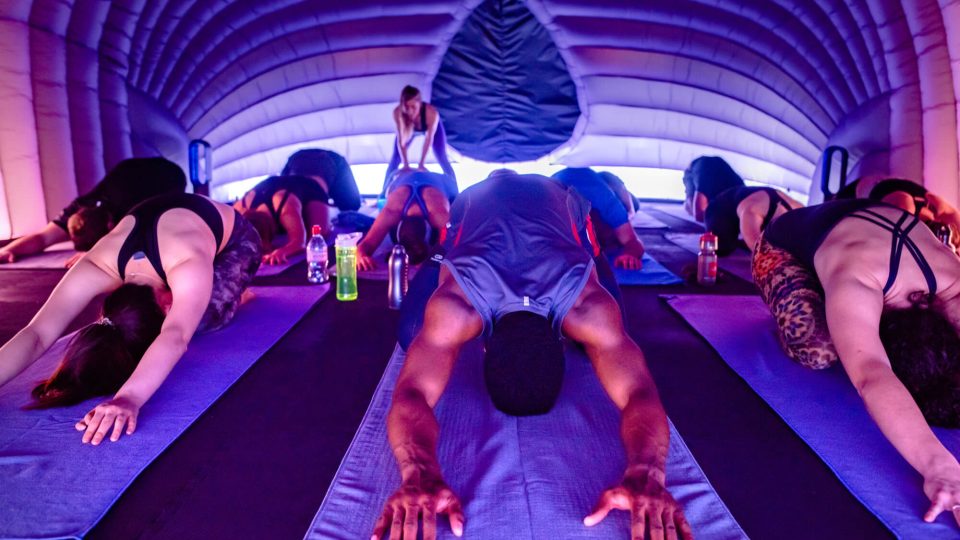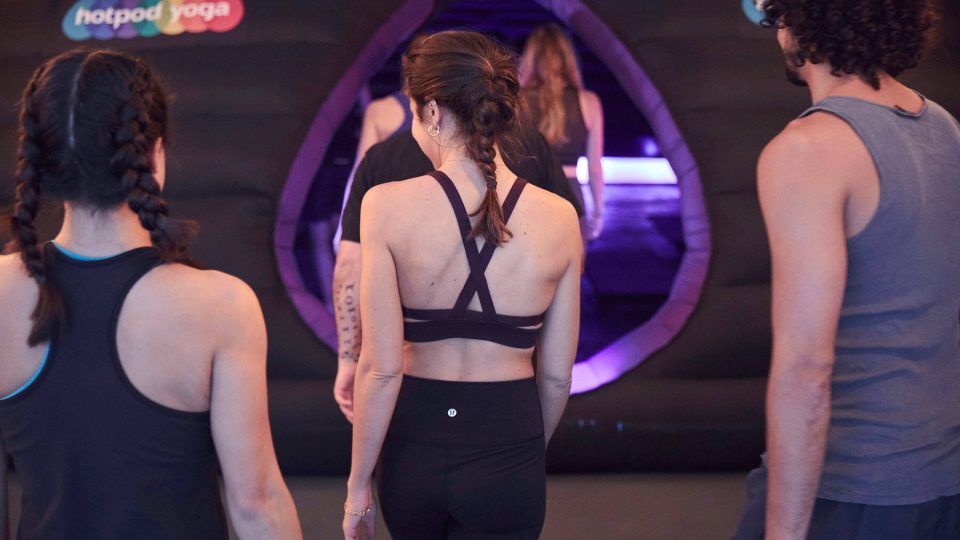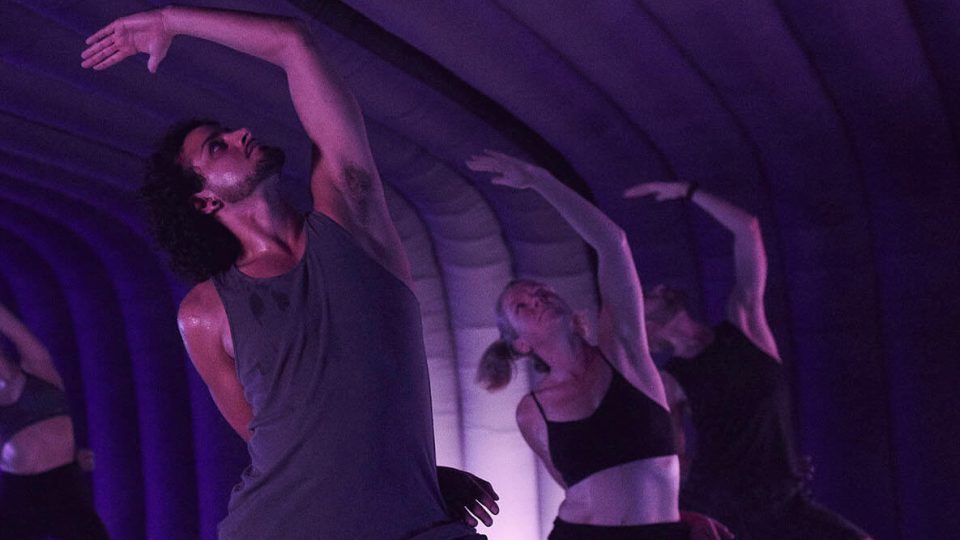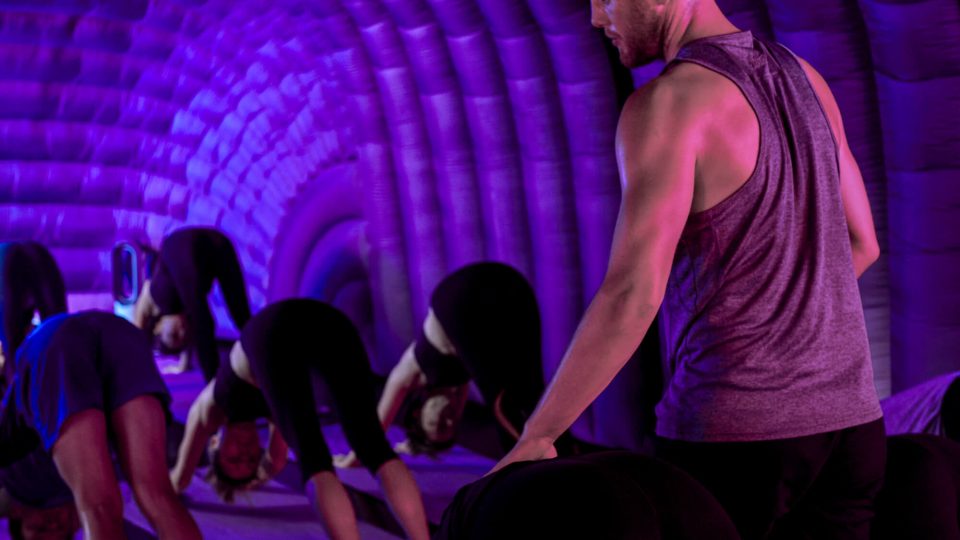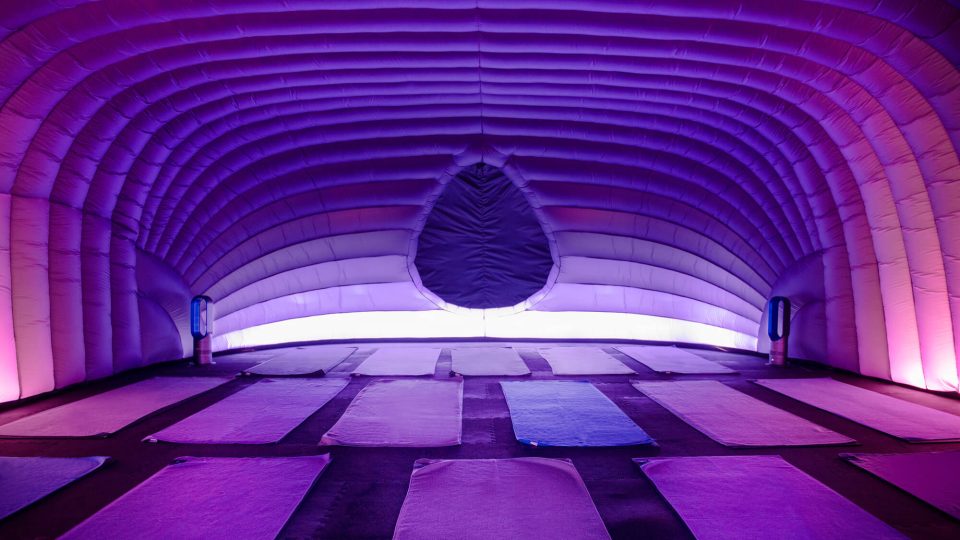 We're Europe's largest yoga business. Since 2013, over 100,000 people have immersed themselves in a Hotpod class at one of our 50+ locations around the world. We first landed in Chesterfield in September 2017!
Changing

Mats

Parking

Showers
20 person pod
Vinyasa flow
37 degrees
All levels welcome
find

us

The HUB, Proact Stadium, 1866 Sheffield Rd, Chesterfield, UK, S41 8NZ, GB
Michelle Rensler
Michelle had dipped in and out of yoga for many years after first discovering it through her dance training, it became a fundamental part of her life when Hot yoga opened in Nottingham. The heat and stretch helped to provide Michelle with a sense of calm her busy life was missing; yoga continues to teach her how to connect her body and mind. Join Michelle in the pod for a total mind and body recharge.
Steph Smallwood
With a background in dance and fitness and a keen interest in mindfulness Steph fell in love with yoga as it fuses the two together perfectly – After deciding to leave her job in estate agency to undertake her teacher training in 2017 Steph has never looked back, returning to the pod after having her little girl Steph is passionate in helping others to achieve a sense of wellbeing and balance.
Nicole Windle
Nicole discovered yoga in her teens and when she discovered hot yoga she knew it was for her. Her classes are dynamic but grounding, always coming back to your own body and breath to reap in the wonderful benefits of your practice.
Roberta Sutherland
Roberta became a Yoga Teacher in 2011. As soon as she started practising Hot Yoga, she fell in love with the amazing benefits of practising yoga in a heated environment. Roberta fell under the spell of the Hotpod so badly she decided to become a Hotpod teacher herself, to share the magic of this overall workout, which makes you feel energised and reborn after every class.
Kath Deveney
Kath fell in love with Hot Yoga in 2016. In fact she loved it so much she decided to take the plunge and train as a yoga teacher. Expect a well balanced class working strength and flexibility with a focus on mindfulness and well-being.
Alison Walker
After attending classes at Hotpod Yoga Alison decided to train as a yoga teacher with Hotpod Yoga in London, she is very excited to share and build on her knowledge with you all.
Oli Milroy
Oli has a background in running marathons which naturally led him on to finding the benefits of yoga practice. A qualified Personal Trainer and Crossfit trainer, he has a keen interest in biomechanics and functional fitness.
Oli's classes are energetic, clear and fun all wrapped into an accessible flow.
Charlotte Birks
Charlotte started her hotpod yoga experience when she first came to Hotpod yoga Chesterfield, signing up for the
taster class when they first opened in 2017 she was instantly captivated by it. Charlotte's end goal is to leave you walking out of the pod in a chilled blissful state.
Amy Gear
Amy found Hot yoga as a result of an injury and loved the fact you could get a full body sweaty workout with minimal impact on the body. She teaches a strong and fun flow accessible to all, in a laid back down to earth approach.
Victoria Chan
Growing up in Hong Kong with years of training in dancing, Vix has always had a love for personal challenges that combines focus and body movement. Then she discovered hot yoga and it became the perfect partner to her dance training. Expect a fun, strong and accessible flow.
the founder
Amy Gear
Amy discovered Hotpod Yoga in Nottingham. Being in such close proximity to Chesterfield, and after finding the people and local community so friendly, she decided to set up Hotpod Yoga Chesterfield. After establishing a partnership with Chesterfield FC to ensure they were at the heart of the local community, Amy created their beautiful Hotpod Yoga studio within the Hub at the football club. They launched Hotpod Yoga Chesterfield in September 2017 and welcomed the local community to the pod!