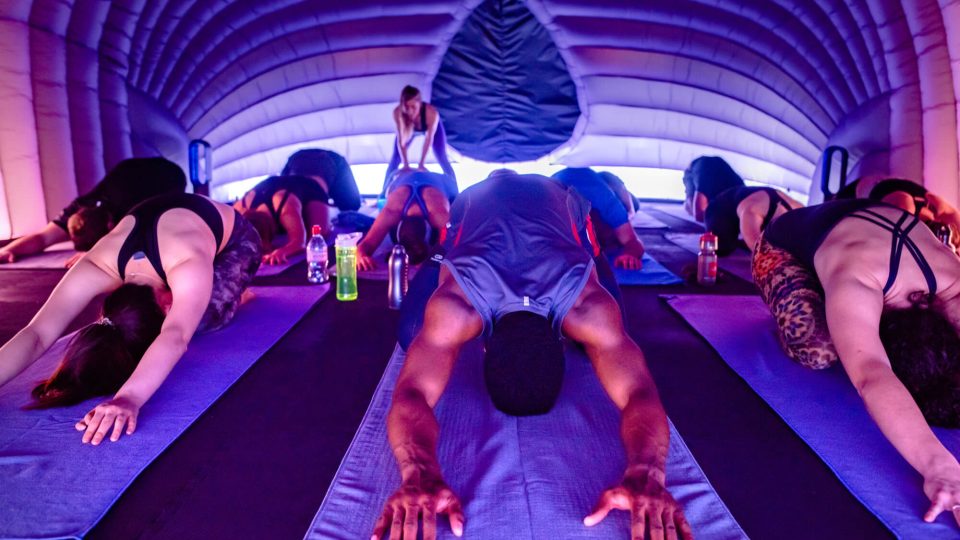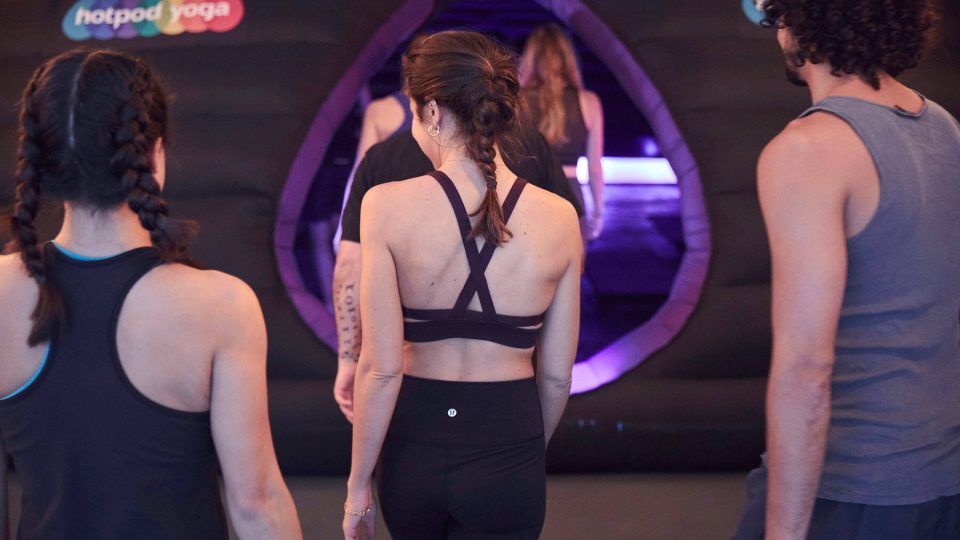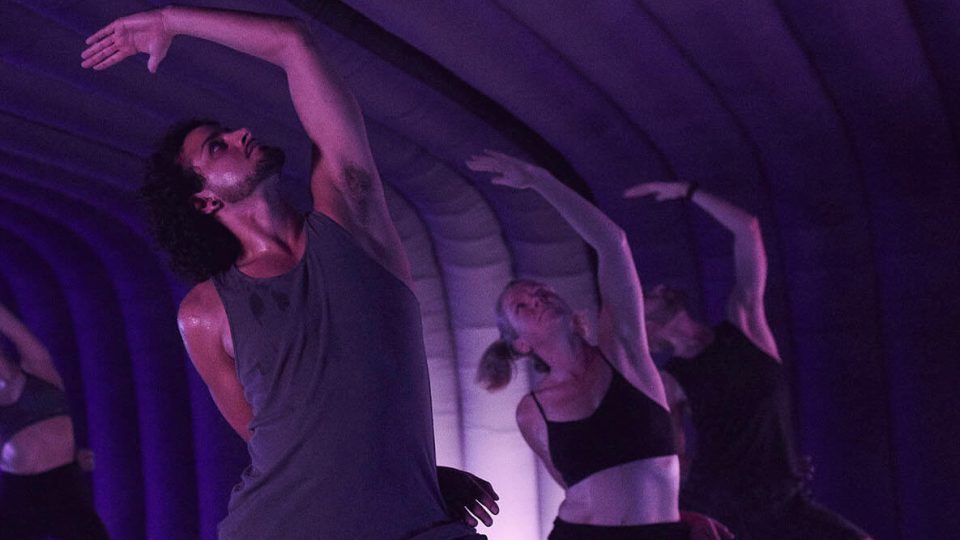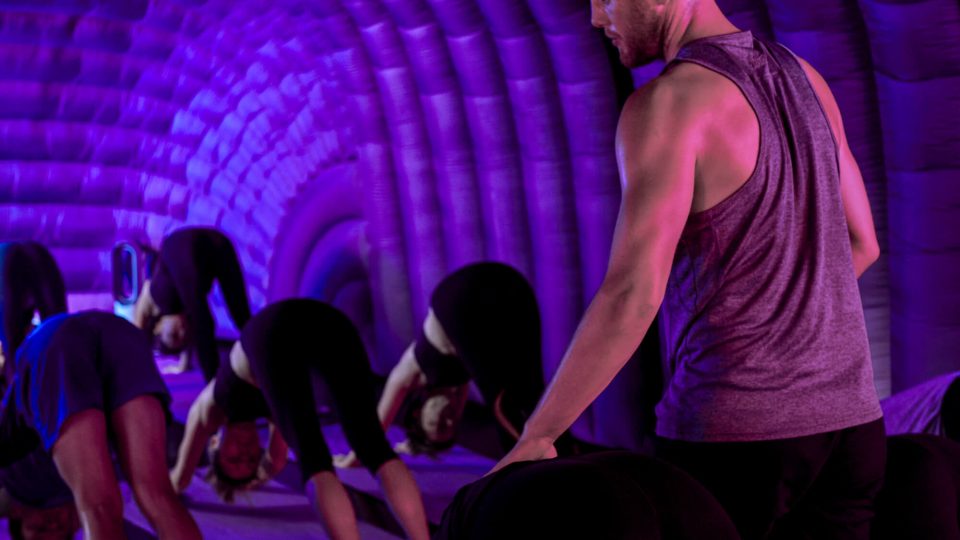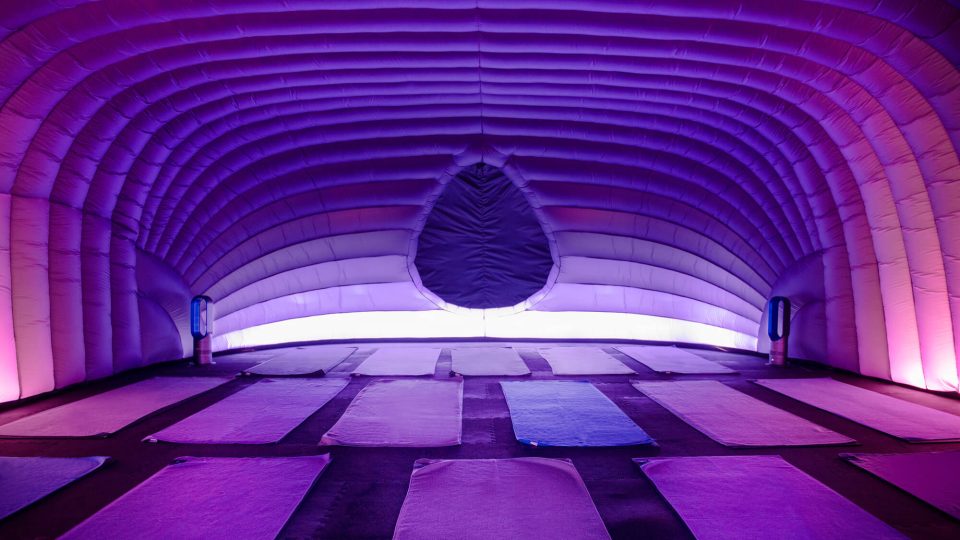 We're Europe's largest yoga business. Since 2013, over 100,000 people have immersed themselves in a Hotpod class at one of our 50+ locations around the world. We first landed in Newcastle in May 2017.
Changing

Mats

Parking

Showers
20 person pod
Flux Vinyasa
37 de grade
Toate nivelurile sunt binevenite
find

us

The Northumberland Club, N.Jesmond Ave, Newcastle upon Tyne, NE2 3JU, GB
Faceți cunoștință

cu instructorii
Claire Naisby
I found yoga a number of years ago as the perfect antidote to the stresses of the modern world, becoming hooked on the challenge it provided on the mat and sense of calm off the mat. I travelled to Goa, India in 2018 for my 200 hour yoga teacher training and haven't stopped learning since. Join me for sweat, wobbles and, most importantly, smiles!
Stacey Olson
Stacey began practicing yoga in Canada in 2007. Both the physical and mental benefits became slightly addictive and Stacey knew she had to take her practice further and completed her teaching training in 2015.
"After stepped into the pod for the 1st time I knew I had to be a part of the team. I'm always looking to learn more and further develop my practice."
Sidonie Graham
Sid first found the love of yoga in around early 2016 through rock climbing. Having been a member of the GB Climbing Team for five years. In February 2019 completed her 200HR Teacher Training in Rishikesh, India.
"I truely believe that Yoga is a healer. As a teacher, I aim to translate this faith in an informative and positive style to my students. Daily practice has helped me both physically and mentally and I hope to fuel this continuation to the Yogi's of the North East within the pod."
Christine Heslop
Chris started practising yoga 10 years ago as an addition to her running training. She completed her 200 hours TT in India in 2016 and have recently returned to India to complete 500 hours TT.
"Nothing makes me happier than seeing those I teach, enjoy their practice, feel good physically and mentally and challenge themselves".
Marta Jankowska
I began my journey with Yoga in 2012 while looking for an escape from the stresses and hectic nature of modern life. Through my own practise I discovered the profound impact yoga can have on a person's life, both physically and spiritually. In March 2018 I completed my 200hr yoga teacher training and developed a greater understanding of different body types and their varying needs. I think anybody can do yoga and I look forward to seeing you on the mat.
Rae Davidson
In late 2017 I walked into my first hot yoga class and so began my passionate love affair with yoga! In 2018 I travelled to the birthplace of yoga in the Himalayas and completed my 200hr YTT so I can share the yogi magic with the world.
Poppy McGrady
In December 2017, I travelled to India to complete my 200 hour teacher training certificate in Ashtanga and Vinyasa Flow. I teach to bring students to the heart of yoga, to strengthen and tone the body and calm the mind. My teaching style is laid back, light-hearted and suitable for anyone at any stage on their yoga journey.
Elaine Smith
In March 2018 I completed the Hotpod intensive 200hr YTT in Vinyasa Flow.
I'm pretty down to earth and like to focus on bringing mindful movements to each yoga class. I'm keen to share the positive impact yoga can bring, helping students to build a stronger, more flexible body and a space to help quieten the mind.
Becky Mendoza
Having had the pleasure of studying with some inspirational teachers in northern India I returned to Newcastle qualified to share the benefits of a regular yoga practice, I love helping others find space in both the body and the mind.
Louise Edwards
Louise is a passionate and energetic Vinyasa Flow Teacher with a love of creating flows, teaching and sharing her love for yoga. She also absolutely love practicing in the heat.
"Yoga 100% changed my life for the better and since I completed my 200 hour Teacher Training in 2017 I haven't looked back."
Clare Renwick
I qualified back in 2009 and have been teaching ever since. I'm a firm believer that even though I am now a teacher, I am first and foremost a yoga student and I always seek out opportunities to evolve and learn more about the practice.
Hans Bartholdi
Hans signed up for a 500 hour teacher training course at the start of 2012. Trips to India to practice and train have helped me to expand my experience and to develop a fun, dynamic style of teaching. I try to keep instructions simple, giving options from easy to more advanced poses allowing each student to go to the point they feel comfortable with. Occasionally though, I like to encourage the more regular students to bump themselves out of that comfort zone and to push their boundaries.
Pamela Galbraith
Pamela stumbled upon her first ever yoga class when some yogis entered the studio following the ballet class she had been teaching. Always excited to see how yoga evolves, Pamela stepped into the pod and immediately felt the yogi warmth!! She has been teaching yoga and ballet regularly for many years and is happy to bring her fun and easy-going attitude into the pod.
Emily Harkness
My love of yoga began in 2007 when I first stepped onto the mat. I quickly noticed the positive impact my practice had on my daily life, and I became inspired to share it with others. This led me to teacher trainings in Seoul, South Korea and Newcastle. I was thrilled to discover Hot Pod Yoga and look forward to guiding you through your time on the mat!
Kristy Newburn
In 2014 Kristy had the privilege of practising yoga in various ashrams around India. While living in Queenstown, NZ she completed her YTT course specialising in Vinyasa Flow.
"You each have access to a beautiful, personal yoga journey, and as a teacher I am fortunate to witness the unveiling."
Alex Hurley
Alex always enjoys a physical challenge and when his wife Jules told him about Hotpod, he knew he had to try it! He got straight on the train to London and was hooked, he knew then that this was something to take back to the people of Newcastle. HPYNewcastle offers A.M and P.M classes and plans to expand the timetable in future.
Jules Hurley
As a physiotherapist and keen sports person, Jules has always believed 'Movement is Medicine' and found yoga as a child through watching her mum practice and then later as part of her martial arts training. Although it wasn't until at university that Jules found essential headspace and calmness on the mat. It was also during this time she toyed with the idea of training to become a teacher. Fast forward 9 years, countless practices, 2 children and a furbabe and there she was completing her 200 hours yoga teacher training. Jules loves to share her passion for yoga, especially to those new to practice and special population. She continues to further explore the philosophy and history of yoga and is always found trialling new local classes and workshops. Jules' favourite thing about Hotpod is walking in and experiencing that instant sense of calm and comfort from the immersive warmth and glow of the pod.
Orly Ashkenazi
Orly has always had an interest in the more spiritual, less conventional aspects of life. In 2016, she threw caution to the wind and travelled off to India to complete her 200 hour yoga teacher training with Keralan monks in 2018 she completed her 500 hour YTT. She recently discovered the physical and spiritual joys of Hotpod Yoga, and is beyond excited to be part of the team!
fondatorul
Alex Hurley
Alex spent 10 years working with the MOD as an Exercise Rehabilitation Instructor, and discovered Yoga when using it at home on a DVD. When his wife Jules told him about Hotpod, he knew he had to try it! He got straight on the train to London and was hooked, he knew then that this was something to take back to the people of Newcastle. After HPY came to Newcastle on tour in April 2016 and seeing it spread across the world, Alex knew it was something he needed to be involved in. Hotpod Yoga Newcastle launched in 2017 and has been spreading hot vibes across the city ever since!