Hotpod Yoga
Johannesburg (Linden)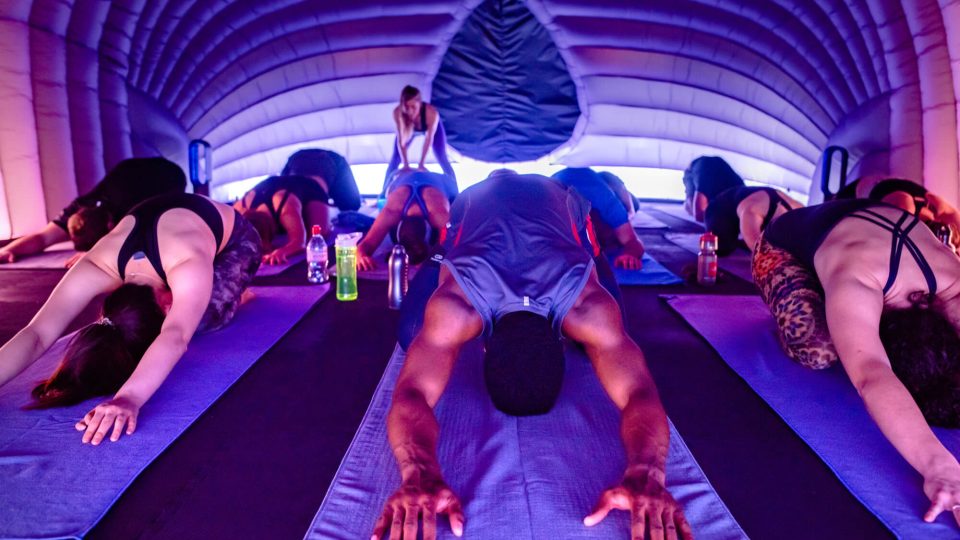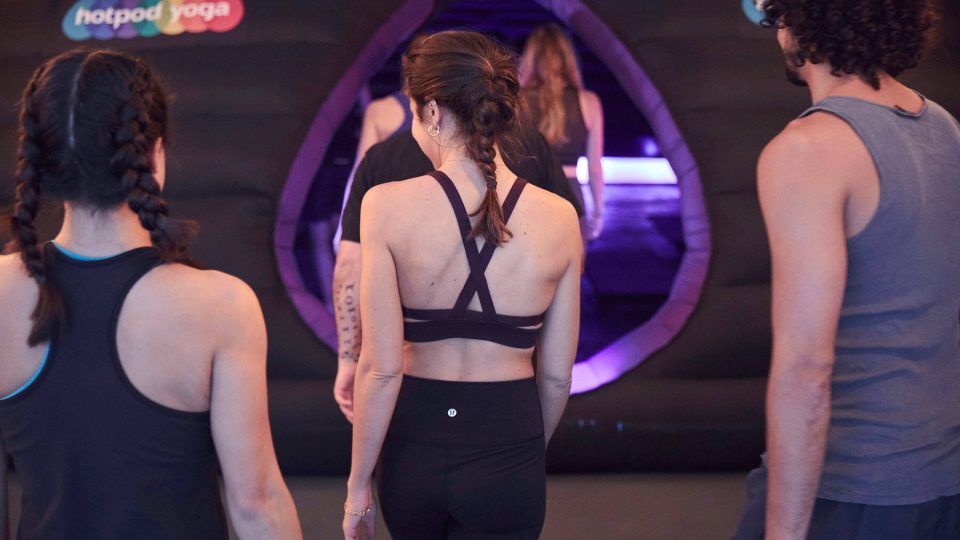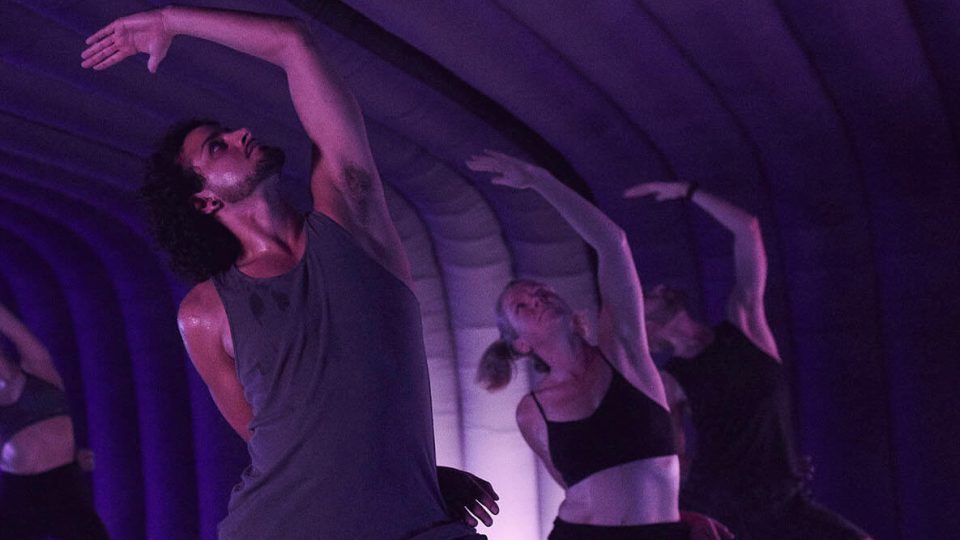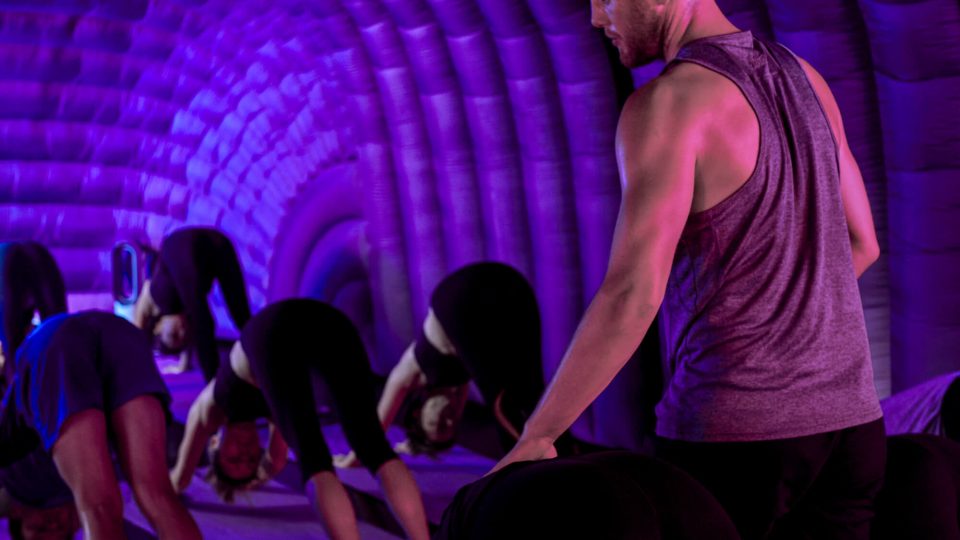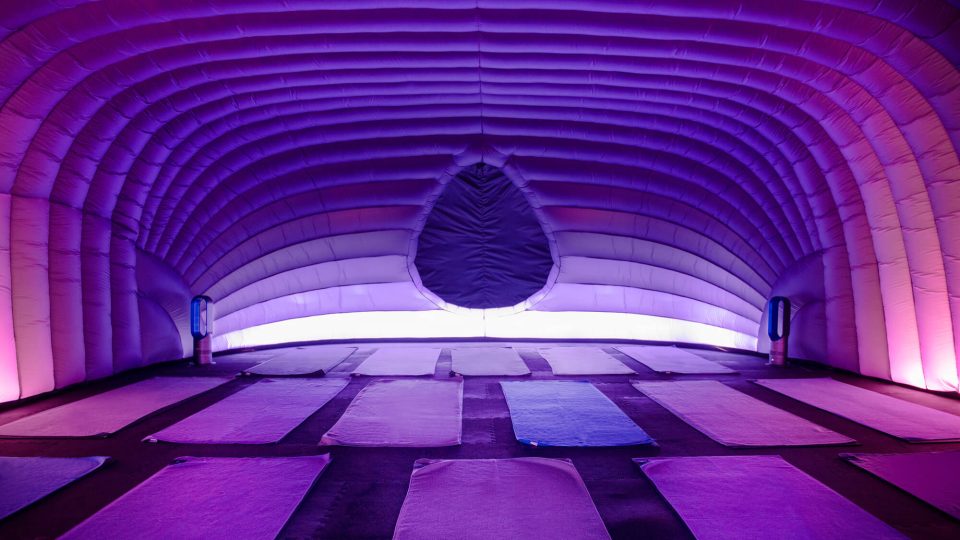 We're Europe's largest yoga business. Since 2013, over 100,000 people have immersed themselves in a Hotpod class at one of our 50+ locations around the world. We first landed in Johannesburg in 2015
Changing

Mats

Parking

Showers
20 person pod
Flux Vinyasa
37 de grade
Toate nivelurile sunt binevenite
find

us

66 6th St, Linden, Randburg, Gauteng, 2104, ZA
Faceți cunoștință

cu instructorii
Genna Pearson
Genna has been practicing yoga since 2005, and brings a diverse background of training to her classes. Having qualified in 2008 with a hatha vinyasa 200hr training course, she has taken a roundabout way to teaching, by climbing up mountains and running in extreme races, not to mention racking up some hours driving a desk. She is well placed to know the benefits of yoga in enhancing sporting performance, while it restores the weary worker. She believes in it so much she bought the franchise!
Her classes will challenge you yet leave you feeling revitalised.
Kerry Lynn
Kerry* wishes she could say that Yoga found her – but it did not. She just started practicing regularly and found the benefits to be more than just a weekly dose of stretching. She went on to deepen her love and understanding of the practice by completely her RYT300 Hatha yoga teachers course in 2002 and more recently Ashtanga 300hr in 2019. Kerry loves instructing yoga postures with such intimate clarity that you have no choice but to become friends with the poses.
*might be 74% unicorn, 20% meerkat and 6% coffee. 🙂
Karen Brink
Karen loves teaching flow classes as students get to combat the effects of stress. Her classes mostly focus on gaining courage and confidence to push students to reach their utmost potential on the mat and in life, letting go and focusing on the positive. Her students will leave her classes feeling confident, courageous, positive, elated, energised and uplifted.
Kirsty Rae
Kirsty's classes offer sequences with variations for all levels. Her ultimate intention is to allow students to experience a quiet place of stillness and the benefits of living in the moment, leaving them feeling calm yet energised.
Dee Hooper
For Dee, Yoga is life, with endless meaning and definition. If practiced authentically, Yoga is a mirror, a reflection of one's essential self and intrinsic quality, a portal through which she hopes to teach others how to experience the best of themselves and how to be present.
Maz Skinner
Maz found their feet on the ground when they found yoga! "My mind used to occupy my attention 24/7, then I found yoga and discovered a deep sense of calm, stillness and awareness. I found my anxiety levels decreased significantly." They quickly became committed to a strong and regular yoga practise and completed their first teacher's training course with internationally acclaimed Ashtanga teacher Caroline Klebl in 2007 and completed a course in Vinyasa Flow Yoga in 2010 at Living Yoga.
Maz's classes are strong and push you to find your own personal edge, leaving you feeling grounded, refreshed and energized.
They are also a Kids Yoga Teacher and Massage Therapist.
Abedah Musengi
Abedah's yoga journey began in 2014 and continues to flourish. She enjoys yoga as a way of maintaining a healthy body and sound mind. Abedah spent 2 years maintaining her own asana practice before moving on to complete her 300 HR Hatha yoga certification. She is excited to share her perspective on leading a yogic lifestyle with all who seek to know more. "There is so much to learn from facilitating a space for yogis to safely explore their bodies. As teacher, I am passionate about making yoga accessible for people of all walks of life."
Expect a class with emphasis on safety, correct alignment, easy-to-follow sequencing and modifications of postures – making it an experience for all levels.
Kath Shone
Kath is a homegrown Jozi teacher known for invigorating sessions and juicy tunes. It was in 2008 that Kath first arrived on a yoga mat. It was love at first Down Dog! During those first final resting poses she had a feeling that this could be a long term thing. 8 Years into her (still delicious) love affair Kath decided to embark on her teacher training at Rosebank's Yoga Warrior. Now she's here bringing her years of practice and teaching experience to you in the Jozi pod!
fondatorul
Genna & John
Genna & John are now the driving force behind growing Hotpod Yoga in Johannesburg & South Africa, and are responsible for looking after the franchise business and brand locally. Genna (Genevieve) has been an avid yogi since 2005 and always knew one day her passion would become her mainstay. She comes from a Business and Commercial background, running her own consultancy since 2008, and took over her first yoga studio (Yoga Warrior) in 2016. It was when she was looking to broaden the service offering that she came across Hotpod Yoga in Linden,and acquired the business in January 2018, with her husband and business partner John. John, through his wife and business partner Genna, came into yoga fairly recently but is already noticing physical and mental changes that are improving his well-being. In joining forces with Genna in the Hotpod Yoga business, he is using his engineering background to manage the technical and strategic aspects of the Hotpod business.