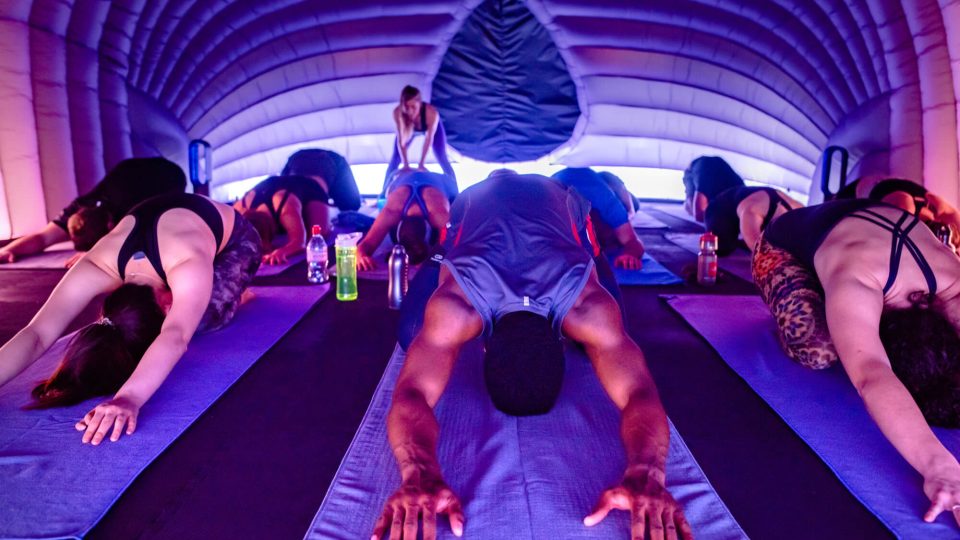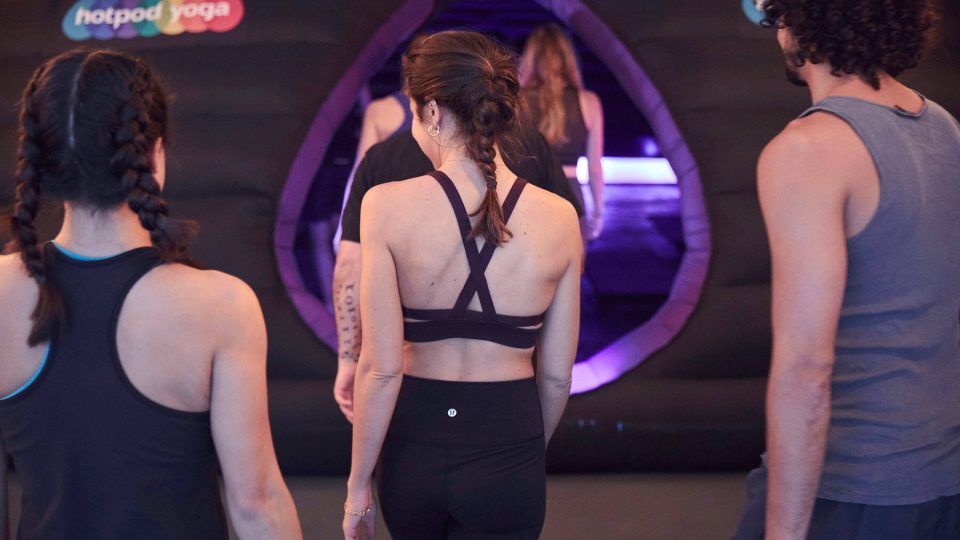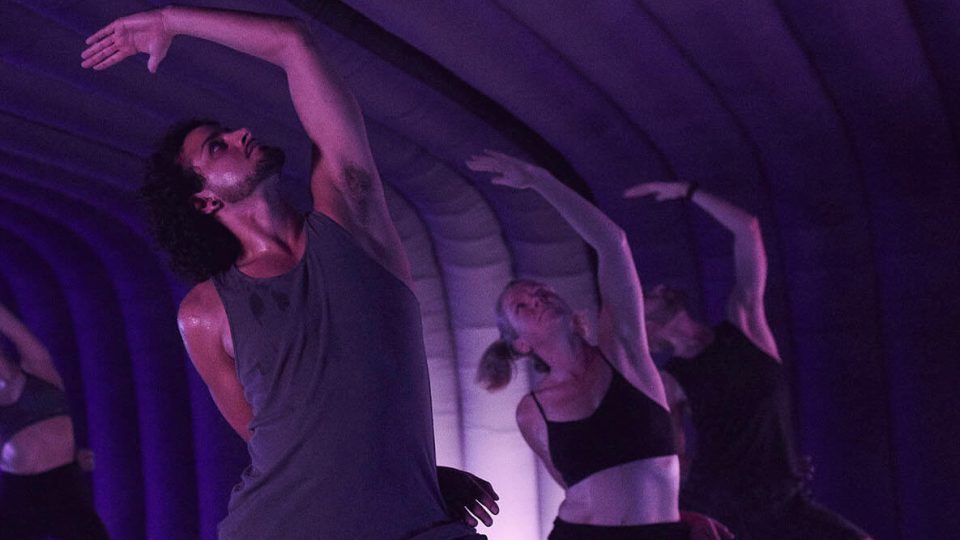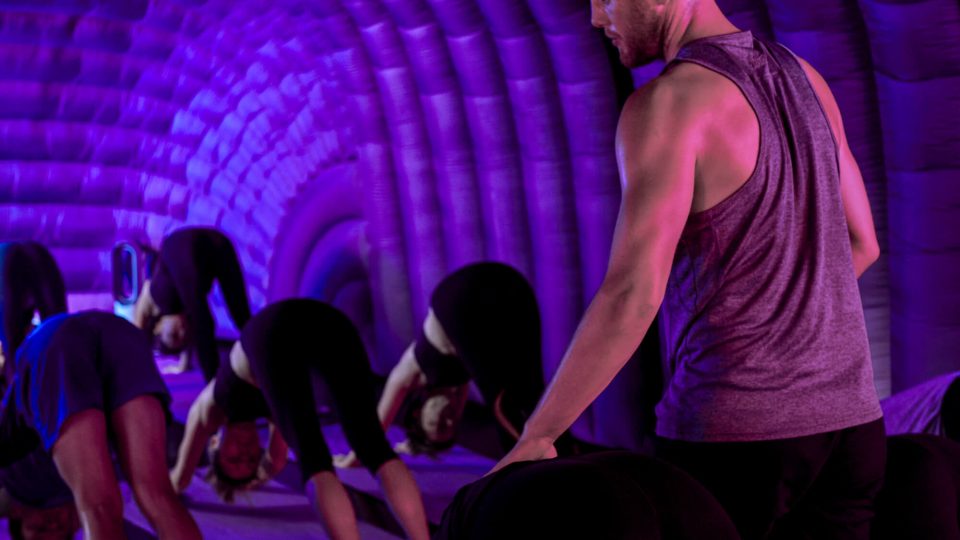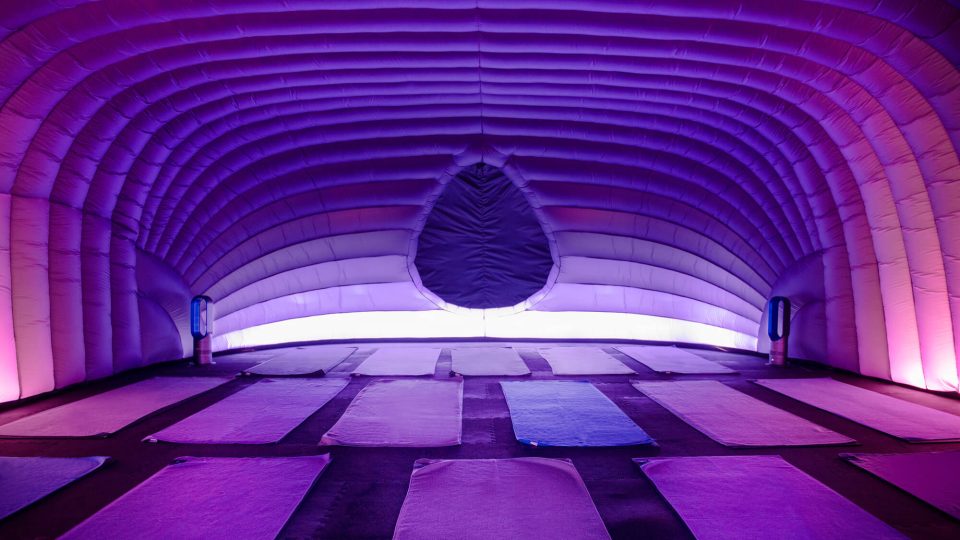 We're Europe's largest yoga business. Since 2013, over 100,000 people have immersed themselves in a Hotpod class at one of our 50+ locations around the world. We first landed in Cambridgeshire in January 2017
20 person pod
Flux Vinyasa
37 de grade
Toate nivelurile sunt binevenite
find

us

Hotpod Yoga - Cambridgeshire, Unit 105, Norman Industrial Estate, 109 Cambridge Rd, Milton, Cambridgeshire, CB24 6AT, GB
Faceți cunoștință

cu instructorii
Lily
Lily started her yoga practice as a supplement to running and general fitness. Always enjoying a good sweat, Lily was drawn to strong vinyasa flow and heated styles of yoga. Over time, she found that yoga became an essential part of her routine and maintaining a positive outlook and self image. As a teacher, Lily seeks to share the joy and self compassion her practice has created for her with others.
Beeny
When not practising in the pod Beeny is often found salsa dancing. Despite having a day job as a full-time marketer and student, yoga is fundamental to Beeny's life and forms the steady foundation allowing her to handle anything a busy life has to offer! She can't wait to help you find this balance too.
Lucy
Lucy's teaching takes elements of the practices she loves including Ashtanga, Jivamukti, Vinyasa Flow yoga and Hot Power Yoga. With a background in ballet and contemporary dance, Lucy teaches in a creative, fluid and fun way. As a mum to two very busy boys, and two very busy dogs, Lucy strives to help her students bring the principles of yoga into everyday life, with the aim of helping them to truly grow, find space and peace.
Laurie
Yoga lights Laurie up. It has been an integral part of her toolkit on her journey to a better, happier life and she can't wait to share it with you. With a focus on creating a safe space for you to explore your own practice and what yoga can do for you, Laurie believes yoga is so much more than stretching and being flexible but that's a great place to start!
Becca
Having been exposed to an active and outdoor lifestyle from a young age, Becca has always been up for trying new sporting challenges. Initially getting into yoga to compliment her running and exercise, she soon became hooked and qualified as a yoga teacher in 2016. She has since been teaching dynamic Vinyasa and Power Flow classes, with a Baptiste influence, more recently exploring and learning about the benefits of restorative & yin yoga. Her teaching aims to link steady breath with every movement, offering an experiential practice that gives variations in order to welcome and empower students of all levels and experiences.
Rebecca
Rebecca loves practising and teaching yoga in the warmth. Over the years that she's been teaching hot yoga has been a regular part of her life – and obviously so has sweat! She regularly teaches Vinyasa Flow as well as Yin Yoga and Mindfulness in and around Cambridge. The Hotpod for her is the perfect blend of heat and flowing movement. She likes to keep it simple on the mat so the practice is as accessible as possible for everyone in the space, but she also has a knack of getting the best out of everyone!
Tahnee
Tahnee, originally from Canada, brings with her a wealth of international teaching experience. Her classes are lighthearted and fun, whilst also being rich with skilful bio-mechanical alignment so they are both challenging and safe for all levels. Tahnee is a proud Mama, aspiring author and also a wine consultant and educator. She can often be found eating raw chocolate in bed or wearing her wellies at the stable yard.
Jenny
Jenny found yoga when she was training as a dancer, as it was used to build strength and flexibility. She fell in love with it instantly and started taking classes as often as she could; but it wasn't just the physical benefits she noticed as her body changed, it was the mental benefits that really had a profound effect. Three teacher trainings down the line, Jenny's passionate about teaching hot yoga, flow yoga and yin yoga. Jenny's aim in her teachings is to nurture her students into their potential, and to help them discover what yoga can do for them; physically and mentally.
Pippa
Pippa enjoys teaching both gentle flow styles and a more dynamic class, always with a focus on ensuring yoga is safe and enjoyable, whilst giving students confidence to take things a little deeper and have fun with their practice. She believes everyone can do yoga; whatever age, gender, fitness level or body shape, and would love everybody to have a little yoga in their lives. Or even a lot!
fondatorul
Pippa Davis
Coming from a fitness background, Pippa was first introduced to yoga in an attempt to soothe and heal a chiropractic injury, and very quickly fell in love with the transformative mental and physical benefits of practice. She was first introduced to Hotpod whilst living in Nottingham, and missed it so dearly when life saw her relocate to Cambridge that she saw no other option than to bring her very own pod along with her!